Marmite says you can have the spread as a hot drink and we don't know how to feel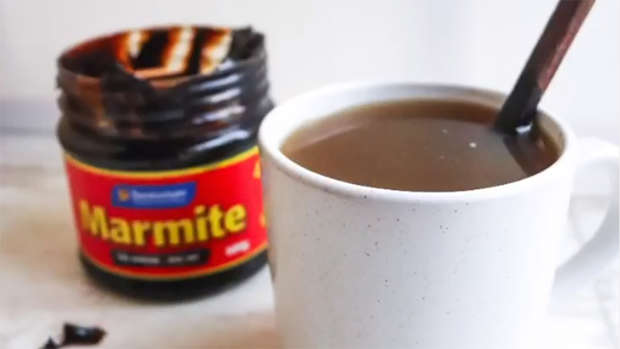 While many of us wake up to a piece of Marmite on toast to start the day, the company that makes the spread, Sanitarium, are now suggesting a new way of enjoying their product ...
... by DRINKING it ...
Wait. What?! Seriously … who thought this was a good idea?!
In a post on Instagram, the Marmite NZ page shared their tip for drinking Marmite mixed with hot water for a Miso Soup type drink.
"Along with tasting great in broths Marmite is also great on its own as a cuppa with hot water - it's like a Marmite Miso Soup!"
It turns out that Kiwis are rather conflicted over the bizarre suggestion.
One person commented: "that's a big no from me", while another added, "I love marmite definitely trying this."
However, another person revealed that this was actually their hack for when they're sick. 
"I literally do this every winter when I start feeling sick," they wrote. "It perks me back up by the next day, mix in a little Manuka with it and she'll be right."
Honestly, we really don't know how we're supposed to feel about this strange suggestion ... but maybe ... it could be worth a try?
After all, Marmite IS made from the by-product of beer brewing.