'Mean Girls' cast just reunited for the very first time since the film's release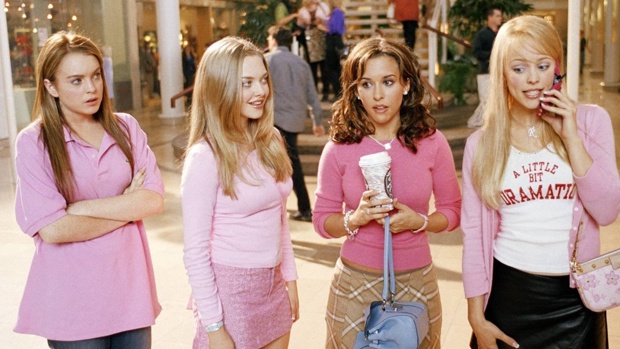 That's so FETCH!
The cast of Mean Girls just reunited for the first time to celebrate Mean Girls day over the weekend on October 3rd!
They reunited on Katie Couric's Instagram page to reminiscence about their perfect teen movie, to spill all the film gossip including that Jonathan Bennett, aka Aaron Samuels, was brought in just one day before shooting began because the original actor who landed the role was fired according to Tina Fey!
She also revealed that Cady and Aaron probably didn't have a future together, saying; "I think they're Facebook friends. I don't think they ended up together. I wouldn't want characters who met in high school to end up together. I hope they lived a little more than that."
Hear all the goss, and see what the cast is up to during quarantine, below!