Meet Ash, the first baby koala born following Australia's devastating bushfires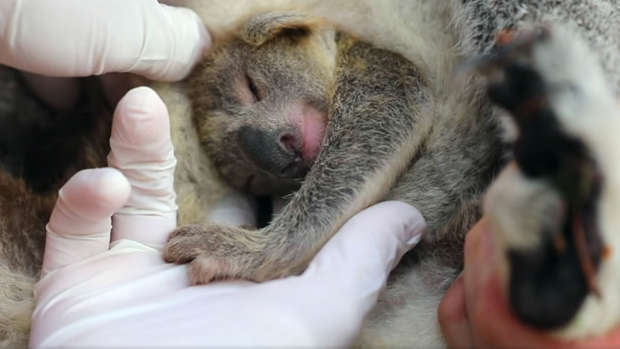 While the world has been so focused on the chaos of the Covid-19 pandemic, it's easy to forget that just months ago Australia fought against devastating bushfires that wiped out thousands of the country's native critters.
Well now, there's a reason to celebrate, because the very first koala baby has been born since the fires.
Sharing the exciting news on Facebook, the Australian Reptile Park - located in New South Wales near Sydney - welcomed the darling koala joey, Ash.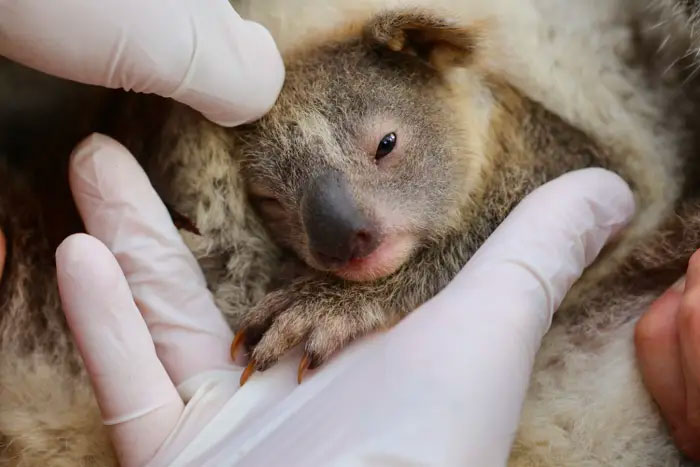 Photo / Australian Reptile Park
"We have a very special announcement … Our very first koala of the season has popped out of Mums pouch to say hello!" the zoo wrote in their post alongside a sweet video of the tiny koala popping out of his mother's pouch.
"Keepers have decided to name her Ash! Ash is the first koala born at the park since the tragic Australian bushfires and is a sign of hope for the future of Australia's native wildlife."
How sweet is that?!
"Ash represents the start of what we're hoping to be another successful breeding season," Australian Reptile Park Zookeeper, Dan Rumsey told Buzzfeed. "It was such an incredible moment when we saw Ash poke her head out of her mum's pouch for the first time!"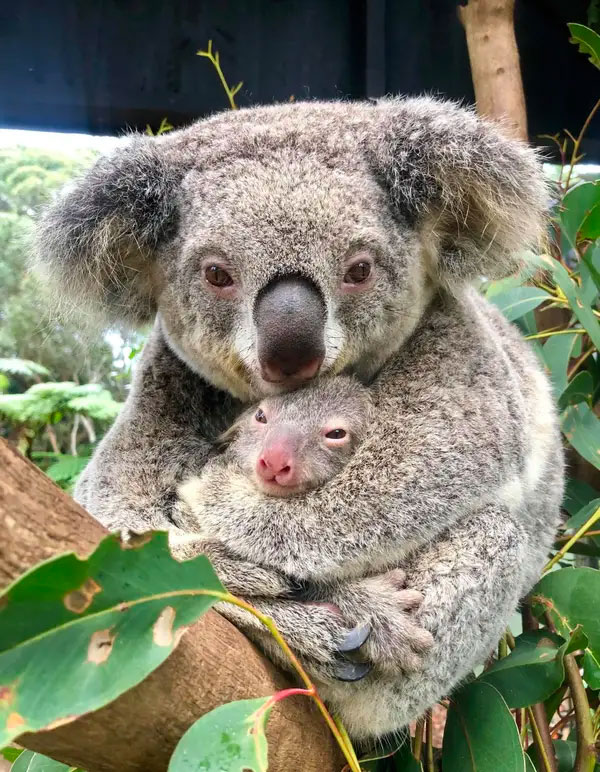 Photo / Australian Reptile Park
"Ash is estimated to be five months old and is right on track to be emerging from the pouch for the first time."
Well, this has got us right in the feels! Welcome to the world, Ash!