Meghan Trainor looks stunning in pregnancy photoshoot, reveals her baby is breech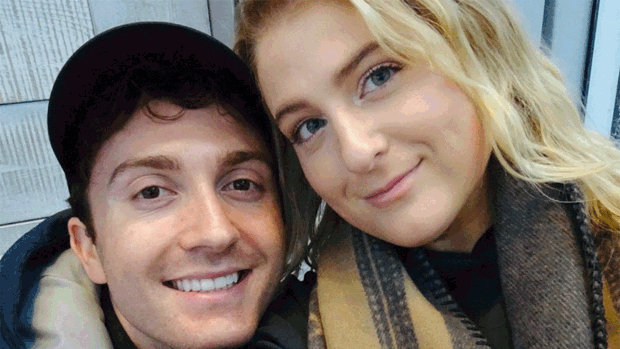 Singer Meghan Trainor only has weeks left before she gives birth to her baby boy and has taken to Instagram to give her fans an update on how it's all going.
Sharing some absolutely stunning photos of herself from a pregnancy photoshoot, the 27-year-old – who is expecting her first baby with husband Daryl Sabara – revealed that her baby is currently breech, meaning the baby is in the wrong position for giving birth.
"Preggo update: Baby is breech again at 36 weeks so I've been laying upside down on my couch everyday lol ... other than that we are doing amazing and we're ready to meet this baby!" she wrote alongside a snap of her showing her baby bump while wearing a flower crown and green cape.
"Also nowadays I don't look anything like this but damn we looked good this day," she added.
Last week in another "preggo update" Meghan revealed that she had "woken up thinking my dog was crying... it was me WHEEZING trying to breathe while laying down lol. Less than a month to go!"
In December 2020 the mother-to-be revealed that she had been diagnosed with gestational diabetes.
"It's manageable and it's okay. And I'm healthy and the baby's healthy," Meghan explained on the Today show. "I just have to really pay attention to everything I eat."
Hopefully, everything goes smoothly for Meghan when it comes time to welcome her son.