Mermaid-themed baby names rising in popularity to become one of the latest trends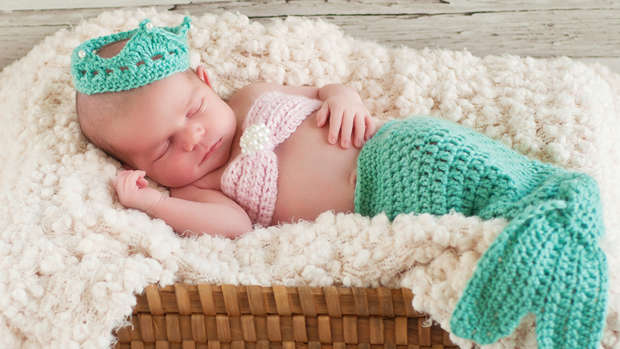 It seems there is a new baby name trend on the rise.
According to baby name website Nameberry, several mermaid-themed monikers are becoming more and more popular.
And it kind of makes sense, with there being a lot of buzz about the remake of Disney's The Little Mermaid starring Halle Bailey, Jonah Hauer-King, Daveed Diggs, and Melissa McCarthy.
"Mermaid names have made it big in recent years," Nameberry suggests, with the most famous mermaid Ariel topping the list.
Take a look at some of the beautiful mermaid names – we can absolutely see why parents love them.
Ariel – The Little Mermaid
Ava – River goddess
Adella – Ariels older sister
Azalea – Mermaid statue in Norfolk, Virginia
Brizo – Greek goddess of sailors
Coralia - Mermaid name from an 18th-century ballet
Delphin – Leader of the dolphins
Galene – Calm seas
Ianthe – Ocean nymph
Jewel - Mermaid statue in Norfolk, Virginia
Kai - Sea
Marina – Of the sea
Nerissa - Water
Nixie – Water dwelling spirit
Pearl – Ocean jewel
Sirena – Spanish word for Mermaid
Theo – Swift voyage or moving waves
Trion – Ariel's father
Viviane – Lady of the lake
Waverly - Wave