Misprint on yoghurt label adds something VERY 'rude' to this Peppa Pig character
Publish Date

Friday, 1 June 2018, 1:00PM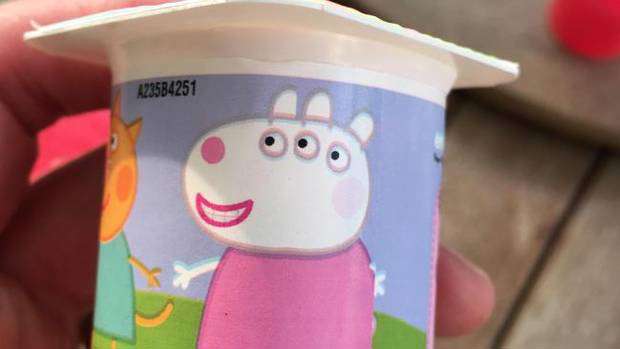 A yoghurt label featuring a beloved Peppa Pig character has been found with an unfortunate "misprint" that appears to show an extra appendage protruding from Suzy Sheep.
In the image, posted to Reddit, Suzy is shown as a "mutant" with three eyes, three ears and what looks like a penis between her legs.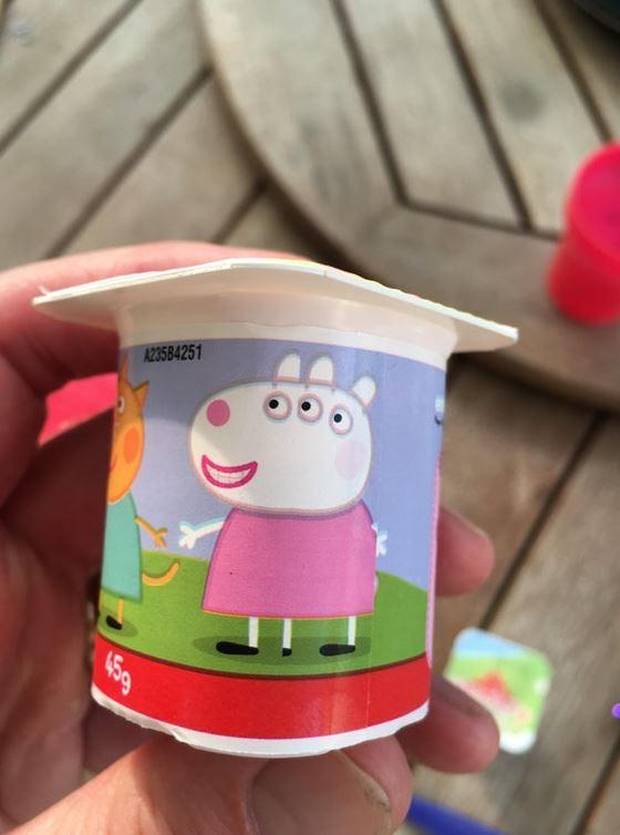 The 'rude' rendering of Suzy Sheep. Photo / Reddit
The photo was uploaded to Reddit with the title: "Didn't know Peppa Pig World bordered Springfield nuclear power station. Really hoping that is an actual third leg."
Many users weighed in, attempting to distinguish between the image being Photoshopped or being the result of a misprinted label.
One user, who called themselves "cheese", commented: "At first I thought this was just the join in the label … but isn't that off to the right, where the dress cuts off and there's no proper arm?"



"Ah, Stewie Sheep, Suzy's deformed exhibitionist brother," another said.
One user said: "Oh god, Suzy Sheep is Suzy Ram."
This article was first published on NZ Herald and is republished here with permission.