Mother causes outrage online after letting her nine-year-old son get a tattoo
Publish Date

Sunday, 30 September 2018, 3:36PM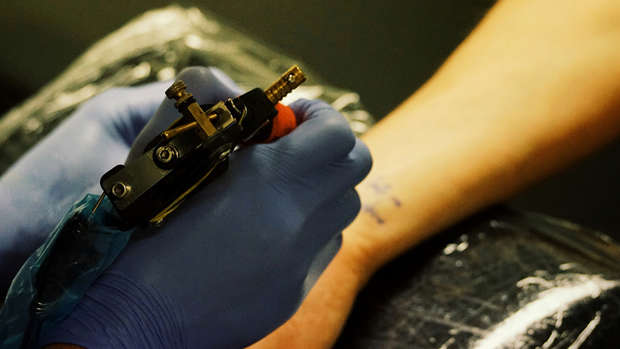 A Facebook video showing a little boy getting a permanent arm tattoo inside a home in Ohio while several adults watch has sparked outrage.
In the video, the child is seen sitting on a woman's lap while a 16-year-old boy gives him the tattoo - which police said is real.
The child, believed to be nine years old, is talking about playing games with his friends as he's getting inked. They appear to be sitting at a dining room table inside someone's house.
Several times in the video, the little boy asks if he's done.
'Look at me, you're fine,' the woman says. 'You're almost done.' 
At one point, the child appears to tell the tattoo artist to wait. 'Hey! Look at me. He's not done,' the woman tells the child. 
A photo shared online shows the little boy with an 'S' tattooed on his arm.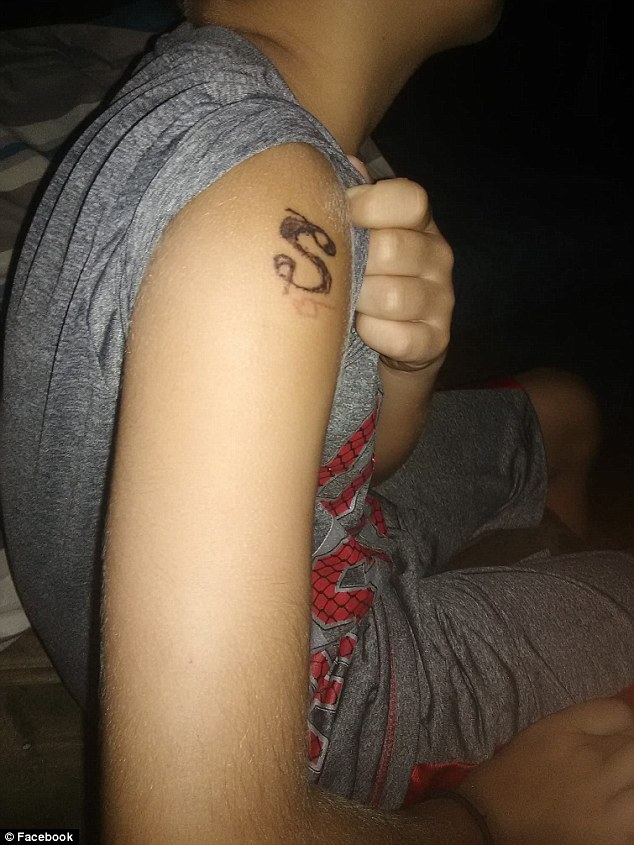 The video was shared by Facebook user Storm Harrington, who called out the child's mother for allowing the boy to get the permanent ink.
'... How old is (the child) 9? He is not old enough to know what he wants or to make any kind of decision like this. You truely (sic) are a worthless parent for this,' he wrote.
Bellefontaine police said they were made aware of the video and visited the child's home on Monday. They found the boy was not in distress and said the mother apparently approved of the boy getting the tattoo, according to ABC6.
'The child had actually said he asked for the tattoo,' Lt. Rick Herring said.
Police said at this point, they don't who to charge or what crimes may have been committed but said the incident is still being investigated.
The Facebook video has been viewed more than a million times and thousands of angry social media users have flooded the comments section asking for the parents be arrested.
READ MORE: 
'Disgusted!! This mom and every d*** person in this video deserves there a** kicked and to be in jail,' user April O'Leary-Willis wrote. 
'I'm livid. Who is the guy that's tattooing him?' Facebook user Kristina Defibaugh commented. 
One woman named Misty Harrington-Stachler said her daughter is the one holding the little boy while he got his tattoo. She said her daughter made a 'bad choice' and insisted the child is not being neglected or abused.    
'To everyone that wants to message my daughter. Justice Oyeris not the mother of that child. The mother is the one actually video tapping it. Justice made a bad choice by being involved with it but she did nothing else wrong. Since everyone has something to say. But really this child is not abused nor neglected,' she wrote. 
'Does his mother make bad decisions yes. But when you got people beating up old people and people actually abusing their kids no one says nothing. Everyone acts like they have never made a bad choice in life. So if you adults out there could stop messaging my kid and telling her to kill herself that would be great. All you perfect people need to look in a mirror because I bet none of you would want your bad choices but out like this.' 
This article was first published on dailymail.co.uk and is reproduced here with permission.