Mother divides the internet after CANCELLING Christmas for her naughty kids
Publish Date

Wednesday, 6 December 2017, 1:00PM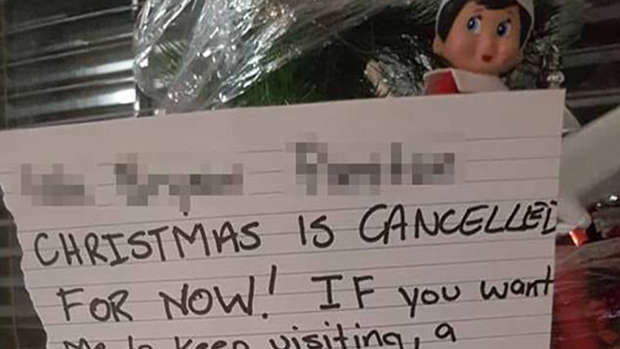 One mum has finally done what every parent dreams of doing when their kids become unruly around this time of year: Cancel Christmas.
In a message from Santa, signed by 'Elsie the elf', the naughty kids in question were told: "CHRISTMAS IS CANCELLED FOR NOW!"
The note - addressed to her three children - came attached to the Christmas tree which had been wrapped up with industrial cling film.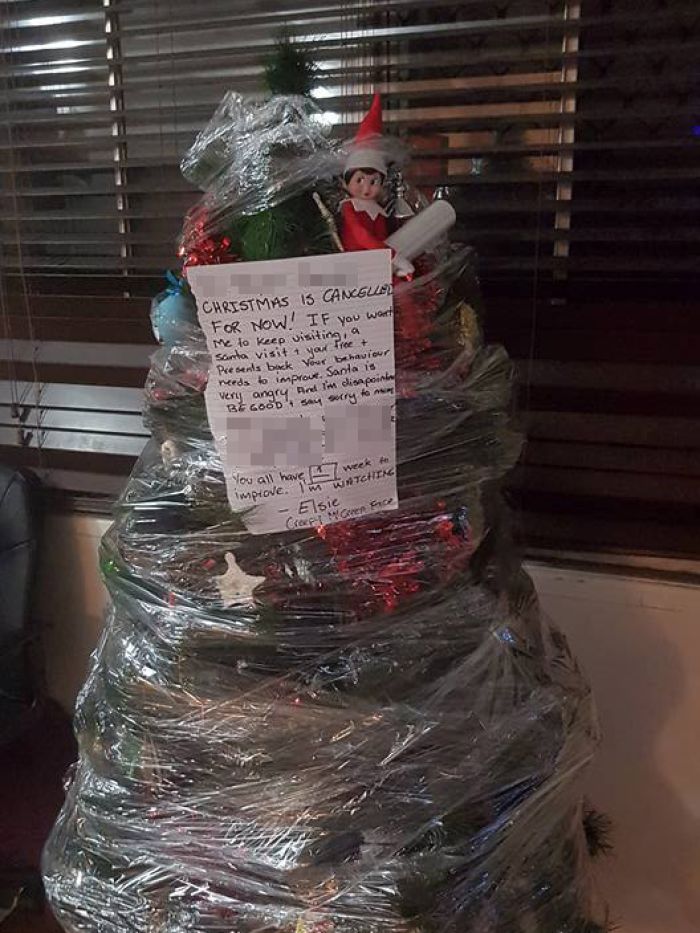 Photo / Facebook
"If you want me to keep visiting, a Santa visit, your tree and presents back your behaviour needs to improve," the letter from Elsie continued.
"Santa is very angry and I'm disappointed. BE GOOD + say sorry to mum. You all have one week to improve. I'm watching."
The Australian mother's warning to her misbehaving kids received praise from parents on social media, commenting that it was "great to see a parent in control" and that her tactics taught "value to greedy middle-class kids."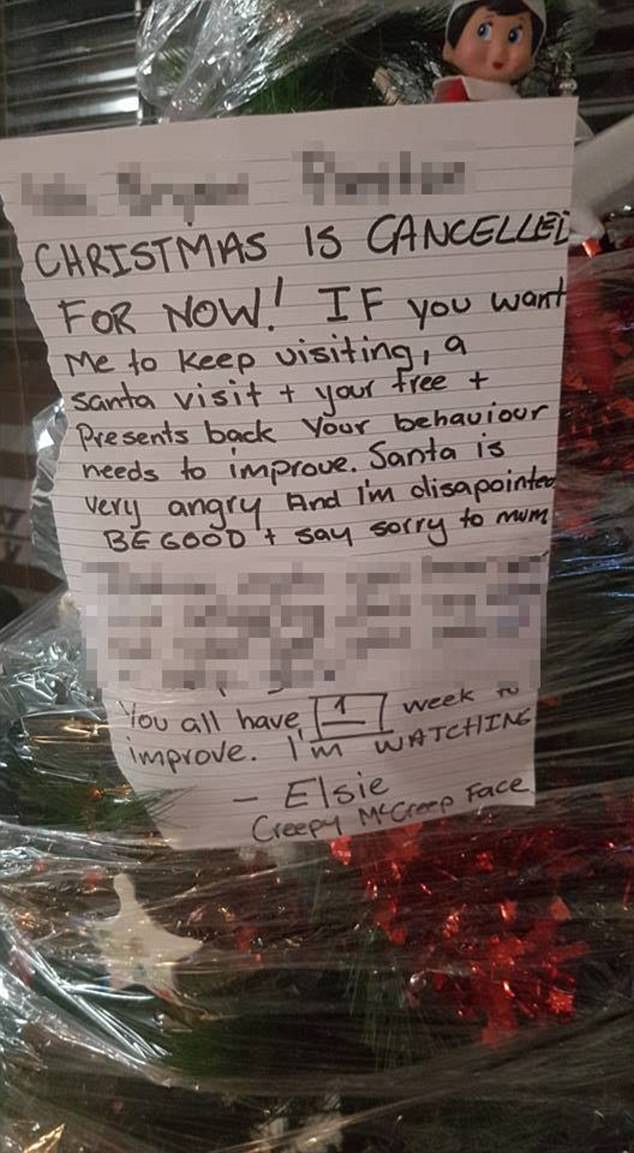 Photo / Facebook
However, not everyone agreed with the mother's bid to cancel Christmas.
"It's too harsh," one person wrote, "We used to say 'Remember Santa's watching'. No threats, no drama and it worked a treat in our house."
While another person said it was a "terrible" parenting move, as the mother's demands were not direct enough:
"It's terrible parenting because it's using threats and bribes. Consequences should always be directly related and immediate.
What behaviour needs to change? How are you helping your children improve their behaviour? Be clear (and realistic) in your expectations and don't forget to model the behaviour you want to see."
There's no word on how the kids themselves took the thought of Christmas being cancelled – but here's hoping they get back into Mum's (and Santa's) good books before December 25.