Mother's 'horrible chart' disgusts and outrages working mums
Publish Date

Friday, 14 December 2018, 2:30PM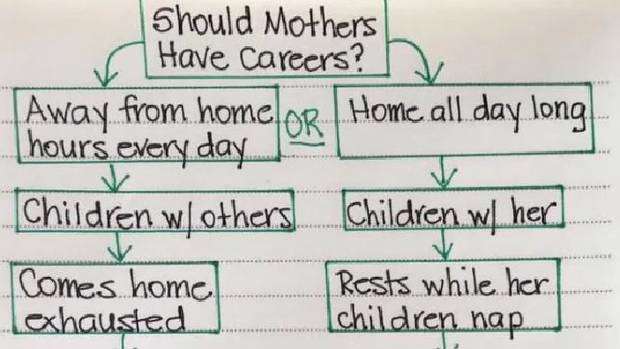 One woman has left mothers everywhere shocked after creating a "horrible" chart comparing stay-at-home mothers with working mums.
The handwritten flowchart was posted to Facebook by American blogger Lori Alexander and mother of four, also known as The Transformed Wife, who claims that the lives of women who continue to have a career after having children are "falling apart".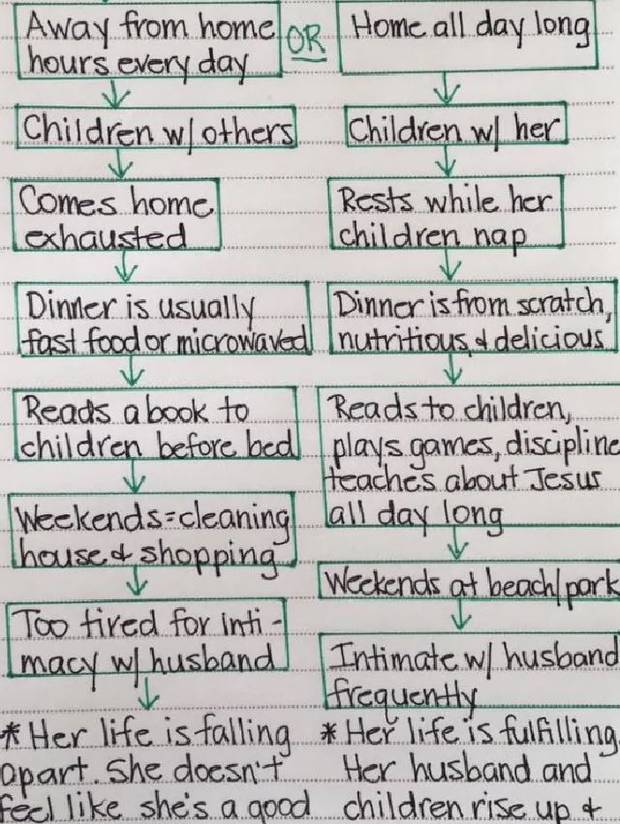 Photo / Facebook
The post left many of her 87,000 followers absolutely outraged.
"Boy oh boy … what a mess this is," one user commented.
Another added: "This is ridiculous and not true. It's so sad that you portray working mothers this way."
Others pointed out that for some mothers staying home with the kids all day is simply not an option and that it was unfair to "throw this garbage at them."
"So you throw this garbage at them! Many mothers working or stay home are wonderful, loving mums. Don't degrade other mums for doing the best they can." The follower wrote.
What do you think of this woman's judgemental flowchart?