Move over Dr Pimple Popper, these gross ingrown hair removals are everyone's new guilty pleasure
Publish Date

Friday, 13 October 2017, 1:30PM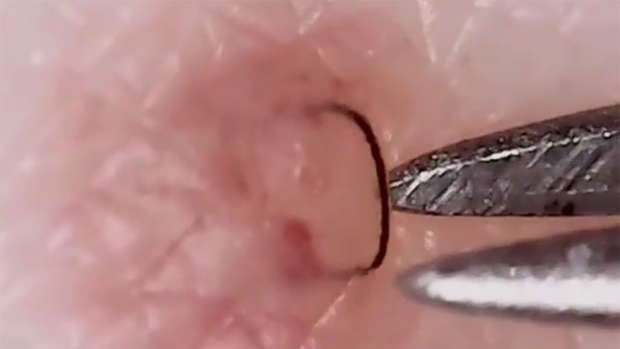 Warning: Graphic content
Pimple popping is out, and it has been replaced with something just as graphic: videos of ingrown hairs being removed.
Japanese Instagram account Tweezist has amassed more than 18,000 followers who subscribe to watching nothing more than ingrown hairs being pulled out of people's skin, according to the Daily Mail.
The up-close images of the precision with which tweezers remove people's ingrown hairs are both highly satisfying and deeply disturbing.
Ingrown hair forms when either a tweezed or shaved hair grows back into one's skin instead of out of it, and it can result in pain, inflammation and a rash.
Symptoms of ingrown hairs include small rounded bumps around the inflamed follicle; blister-like, pus-filled lesions; a skin darkening side effect called hyperpigmentation; itching and pain.
This article was first published on Daily Mail and is republished here with permission.