Move over Gingerbread Houses, 'Charcuterie Chalets' are the new Christmas trend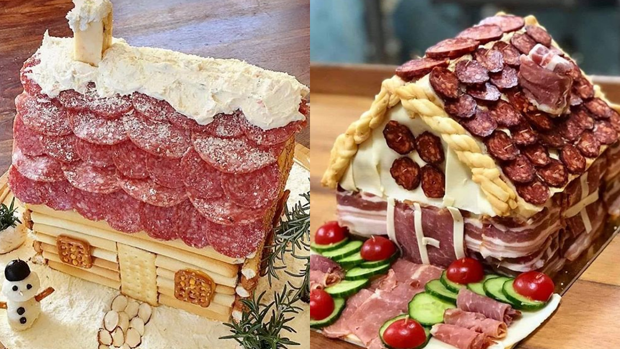 Who doesn't love a platter filled with meat and cheese?
If you love Christmas and being festive, but aren't into sweet treats, this latest trend is for you!
The internet has started creating snackable structures dubbed 'Charcuterie Chalets' from crackers with cream cheese or dip, layering with salami or pepperoni tiles, pretzel windows, and grissini stick detailing.
Some people are even adding crudités for the garden, and parmesan shavings for snow!
While they take a little extra work than your typical gingerbread house, we'll be looking out for them at all your Christmas parties this year.
We're not exactly sure why the trend started, but hey, they look delicious!
Will you be making one?