Mum accidentally bakes x-rated birthday cake for six-year-old year - and we can't stop laughing!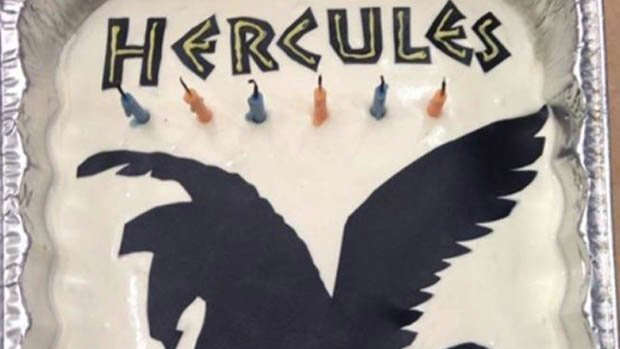 When we look back at our childhood, there was nothing better than being presented with a homemade cake to celebrate a birthday.
But how many of us can say our parents baked us a cake with a vivid sexual reference?
One mum was left red-faced after she tried her hardest to make her six-year-old year an incredible Hercules-themed cake for his big day.
However, her family couldn't help but notice that something about her design wasn't quite right.
Posting the hilarious baking fail to Instagram, the woman's husband explained: "The cake my wife made was supposed to portray Pegasus and Baby Pegasus."
"She doesn't understand why everyone kept laughing."
At a quick glance, the cake features an image of the winged horse from the 1997 animated Disney movie.
But if you take a closer look, you'll notice that an unfortunate gap makes Pegasus look rather 'well-endowed'.
Whoops!