Mum gets slammed after revealing plans to not take her youngest child on their family holiday
Publish Date

Tuesday, 6 February 2018, 1:38PM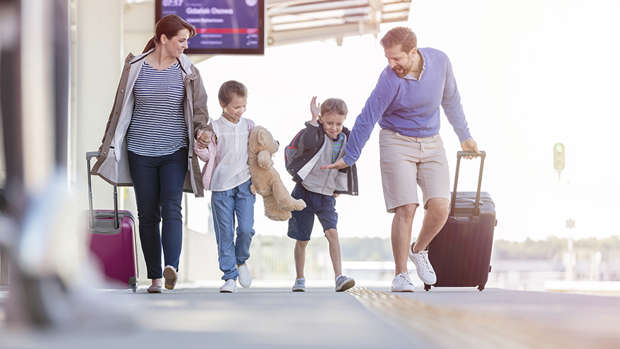 Travelling with a baby can be a nerve-racking thought.
But one mum has come under major fire after revealing her plans to leave her two-year-old behind while she goes on holiday.
Posting anonymously on Mumsnet, the woman said she was in the process of organising a holiday with her partner and her two oldest kids, but was thinking of leaving her toddler behind.
"I was telling my mother about it and she offered to look after my two-year-old for the week," she wrote.
"We would be able to go to theme/water parks and take the older two on rides etc without one of us having to stay with the baby.
"Would be able to relax a lot more around the pool as my older two are very confident in water."
But her plans did NOT go down well with the internet...
"I don't think it's nice at all, sorry. You're a family," wrote one parent.
"Couldn't do this, sorry. Baby will miss you so much!" said another.
Even the woman's brother chimed in saying they were "awful and selfish parents."
A fourth wrote: "Sorry. I do think it's quite selfish and sends the wrong message to your older children and the younger one too when she is old enough to see the photos."
While another added: "Taking a break as a couple = fine. Taking a break as a family = fine. One on one break with individual child = fine (as long as each child gets a go). Going away as a family and leaving one member behind = not fine for me. Sorry."
But not everyone was against the idea.
"Don't be guilt tripped. Some parents can't bear the thought of separation from any children, some like me (and you) can see the massive benefits to your older children," one mother commented.
Another wrote: "Go for it. Your mum will be happy, your baby will be happy and not remember anyway, your older children will be happy and you too. It's only for a week. Have a great time."
What do you think?