Mum pregnant with triplets shares mind blowing photos of her 'massive' baby bump
Publish Date

Thursday, 13 September 2018, 12:00PM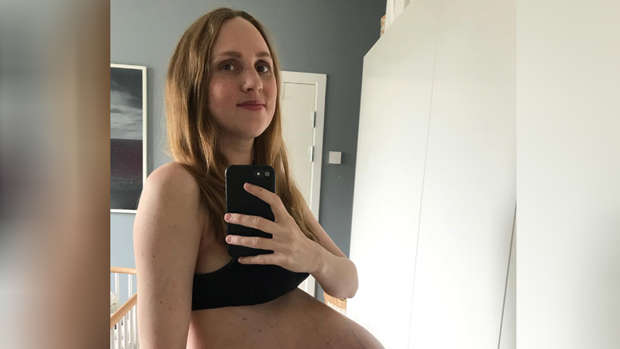 One mother has gone viral after sharing her experience of carrying triplets.
Showing candid week-by-week updates of her "massive" growing baby bump, Maria, 36, from Denmark has gained more than 46,000 Instagram followers.
The mother - who admits it was a "huge shock" to learn she was having triplets - announced today that she has given birth to two girls and one boy.
"At 08.55, 08.56 and 08.57 today we welcomed our beautiful babies to the world," she wrote alongside a photo of her newborns. 
"Iben - 1850 g, 48 cm. Filip - 2070 g, 48 cm. Agnes - 2335 g, 47 cm.
⠀
"Everything went really well, and we are so happy and relieved."
On her week-by-week post she wrote: "What a journey this has been! From the huge shock of learning there were three, to people's reactions, the numerous scannings/checks and all the preparations and planning for this life-changing event. Nothing like the ordinary.
"I'm glad we took these pictures, because this collage really shows the massive growth. It's strange to have ended up with such a big belly and it's even stranger that it can stand out like that without falling down."
Maria and her husband Anders already had a two-year-old boy, Mikael, and revealed that while they wanted to give him a younger sibling, they definitely did not expect they would be giving him three all at once.
Maria has been praised for her open honest account of what it's like to be pregnant with three babies - which carries a one in 4,400 chance without any treatments.