Mum shares cheap and easy life hack to cure 'unbearable' migraines with a peg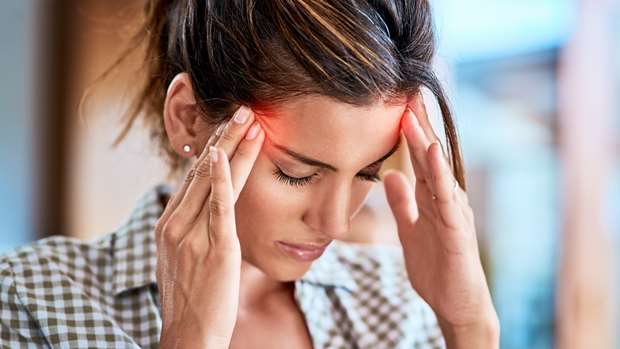 Affecting one in every five women, migraines can be hugely debilitating for some sufferers.
But thanks to one woman's nifty life hack, migraine sufferers need struggle no more!
Elizabeth Hayes managed to cure a horrendous migraine in 20 minutes - with nothing more than a strategically-placed bag clip.
Taking to Facebook, the American mum revealed she had been suffering from the severe migraine for over 12 hours before the unusual trick eased the pain almost instantly.
She wrote: "This chip clip saved my life tonight. I had a migraine start almost twelve hours ago and about an hour ago it was at an unbearable limit."
"I had exhausted all of my drugs and tricks I usually use to ease my migraines to no avail."
Desperate, Hayes turned to Google.
The online search revealed an acupressure-based cure called Aculief - which involves using a plastic clip to pinch the nerves between the thumb and forefinger.
"I glanced at the counter and saw this chip clip and decided it would do about the same thing," she continued.
"Within one minute I had some relief, and within twenty my pain was reduced by half!!"
Hayes went on to reveal she would be purchasing an Aculief clip before adding: "Just wanted to share this with everyone, as I know many of you suffer from migraines also."
The Aculief clip can be purchased through their website or on Amazon ... or you can try using a peg from your washing line or kitchen cupboard.
Hayes post has since gone viral, receiving over 77,000 likes, 220,000 comments and 277,000 shares!