Mum shares incredible story of twin daughter "sacrificing herself in the womb" to help save her sister's life
Publish Date

Friday, 8 February 2019, 2:07PM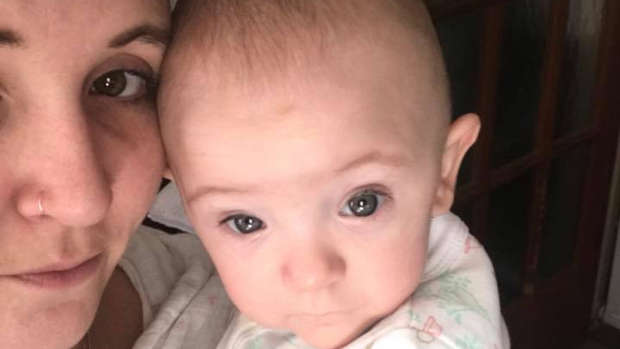 Stillbirths are a deeply traumatic experience no parent wants to go through.
But one mother believes if her twin daughter hadn't "sacrificed herself in the womb" her premature sister wouldn't be alive today.
Ashley Simons and her husband Mitchel longed to be parents.
After spending five years and £6,000 on IVF, the couple finally fell pregnant with twins.
But, in a cruel twist of fate, the couple's joy turned to agony when Ashley went into labour while 24 weeks pregnant with Esme and Isla.
The mum said: "Doctors tried to stop the labour but because I was fully dilated, there was nothing they could do."
"I was told the chances of the babies' survival was very low."
Doctors desperately tried to administer lifesaving steroids and magnesium sulphate to help increase the twins' chances of surviving.
However, Esme became stuck in the birthing canal - something Ashley believes Esme did so her sister, Isla, had time to receive the drugs she desperately needed.
READ MORE:
• Aussie mum left shocked after her son shares eerie memory of being 'in her tummy'
• Doctor's heartless message to woman after losing 22 babies
The 33-year-old said: "I was told Esme had a heart beat right up until the minute she was born."
"I knew straight away there was no sign of life. But because Esme had planted herself in the birth canal she had given Isla the time she needed to be able to get the medication that doctors were giving me.
"Esme saved her and is her guardian angel," continued.
Sadly, Esme died after doctors attempted resuscitation for five minutes, without showing signs of life.
"We held Esme and treated her like a normal baby, we took photos with her, and took hand and footprints," Ashley added.
"We were even able to change her nappy and dress her thanks to a cuddle cot which is a cold bed for babies who have died."
"Esme saved Isla's life, without question."
Thankfully, after 138 days in hosptial, Isla survived and celebrated her first birthday on January 20.