Mum slams clothing store for selling 'padded bras for children'
Publish Date

Wednesday, 11 July 2018, 2:23PM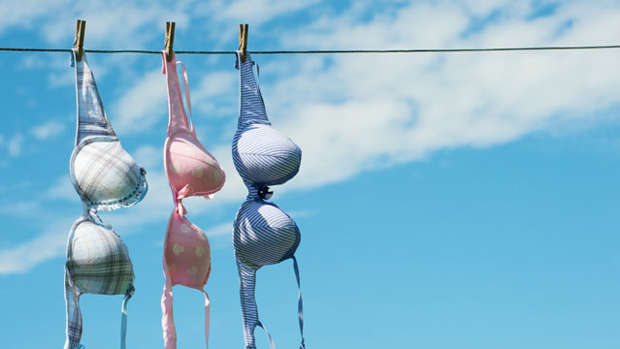 When Laura Milatos was shopping at her local Marks & Spencer she was absolutely shocked to see padded bras being sold for children.
Milatos took to Facebook to share a photo of the underwear, alongside the caption: "Shame on you Marks and Spencer for selling padded bras to children."
According to the retailer's website, they sell a range of undergarments called 'Angel First Bras', which include training bras, moulded and non-padded bras for children.
The website also includes the quote "Make buying their first bra special with our Angel range."
Milatos believes the products send a damaging message to children and she doesn't want to give her daughter the idea "bigger boobs are better."
READ MORE:
• This bizarre push-up bra doubles as a wine holder
• The average cup size of womens breasts in Australia has been revealed - and it may shock you!
"I want her to grow up knowing having a flatter chest is fine. The fact it was placed in the middle of the children's section just sends children the wrong message."
Marks & Spencer have defended the product, saying: "There's no fixed age when girls should start wearing a bra; what matters is that they're able to access the right style to deliver comfort, support and modesty to a developing body."
What do you think? Are the bras inappropriate?