Mum sparks outrage after sharing sex-toy hack to ease baby's chest congestion
Publish Date

Tuesday, 15 January 2019, 10:26AM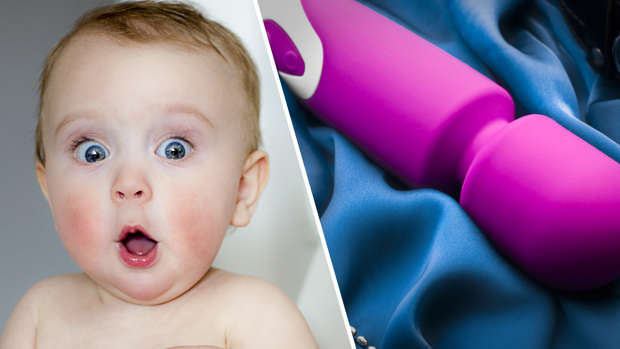 WARNING: Content may offend.
Taking care of an unwell baby is stressful for any parent.
But one American mother has found an unconventional method to treat her baby's chest congestion - and other parents have mixed feelings on it.
When looking for a way to ease her baby's symptoms, the mother found using a vibrator on her back while sitting in a steamy bathroom works.

Sharing her discovery with a Facebook page - which specialises in childbirth education - called 'Melons and Cuties', the picture of her sick young baby lying face down while she holds a sex toy on her back soon went viral.
"Use on baby's back while sitting in a steamy bathroom. Brilliant!!!," the page captioned the post.
"Note that many hospitals and respiratory therapists use these in the treatment of respiratory issues on the BACK in hospital settings. It is common practice. We are just sharing the information and do NOT sell this product."
The post instantly sparked outrage, with many labelling the idea as disgusting in comments which have since been deleted.
However, not everyone was unimpressed by the hack.
"My baby had RSV, coughing for four weeks. We have tried everything. I will go buy one if that's really what that is," one commented.
Another wrote: "Having a sick child can be hellish. Within reason, I say whatever works."
"Just because something has a sexual purpose some of the time does not mean that's the only thing it's good for. This logic also applies to people," a mother wrote.
While others found it amusing.
"Just put one under your boob while you breastfeed and your baby can have a milkshake..... LMAO," someone joked.
Another added: "I remember the first time my son found my vibrator. I don't know why I didn't think to tell him it was for chest congestion."
READ MORE:
• Toni Street shares snap about her brave 6-year-old daughter after summer accident
•Sam Wallace reveals how his adorable baby boy looks JUST LIKE HIM in sweet comparison snap
Melons and Cuties have since thanked those who shared supportive comments.
"Thank you for keeping the comments supportive (mostly). It's good to see mums encouraged to use things readily available to help with wellness and not be shamed for it!" they wrote.
"We do not support mum-shaming and those comments will be deleted."
Although the method might seem unusual, medics are said to use vibrations to help clear airways — although not usually with a sex toy.
What do you think?