Mum trying to squeeze into tiny spanx proves how ridiculous they actually are
Publish Date

Wednesday, 19 September 2018, 3:00PM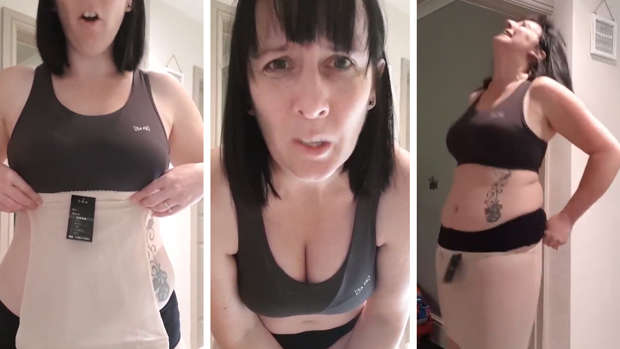 Spanx … Sometimes they feel like a necessary undergarment when you want to look your best in a dress …
But one amazing mum proved how ridiculous they actually are.
Trying out a pair she had ordered online British blogger Knee Deep In Life gave a refreshingly honest review.
"I'm pretty sure I'm going to have the stomach of Jennifer Lopez," she said before starting her attempt at putting them on.
However, things soon went incredibly wrong when the Spanx – that was only as big as one of her thighs – made it up to her waist.
They rolled themselves up into a painful looking band around her stomach which she said she would likely have cut with scissors to get off.
Not ideal!
"I'm going to say, don't buy it," she said, "I think I've damaged a lot of internal organs [putting this on]".
Watch her brilliant video below … Warning it contains A LOT of explicit language ...