Mums left horrified after a hospital's instructions for new mothers from 1968 goes viral
Publish Date

Thursday, 4 April 2019, 2:02PM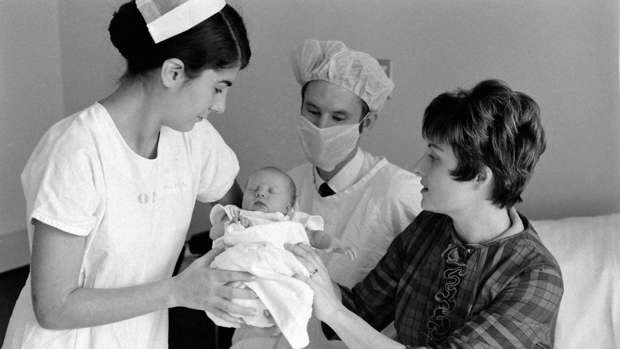 It's no secret that A LOT of things have changed since the 1960s - especially for women.
But this list of "guidelines" for new mothers from 1968 is going viral as a reminder of just how CRAZY life was.
Taking to Facebook, Micala Gabrielle Henson shared the recently unearthed hospital document her grandmother was given after giving birth to her mum.
The instructions - which were written on a typewriter - were dated October 30, 1968 and distributed by Cabarrus Memorial Hospital in North Carolina.
In it, mothers were first told that their babies would be "on display" in the nursery window during the hours of 2:30-3:30 p.m. and again from 7-7:45 p.m.
And the viewing hours were strict.
"Please do not ask to see baby at any other time," the guide states.
And that's just the start of it.
READ MORE:
• Outraged Aussie mum calls for Kmart to ban hilarious x-rated children's lion toy
• Pregnant woman shares hilarious outfit fail ... and it is SO relatable!
According to the instructions, babies should only nurse for five minutes during the first 24 hours. The next day, they get seven minutes. On the fourth and fifth days, that increases to 15 minutes.
There's also a long list of foods that new mothers are forbidden to eat ... including chocolate!
Thank goodness things have changed! Can you imagine?