Mum's ruthless note to her children from the Easter Bunny goes viral for the most hilarious reason...
Publish Date

Thursday, 29 March 2018, 3:45PM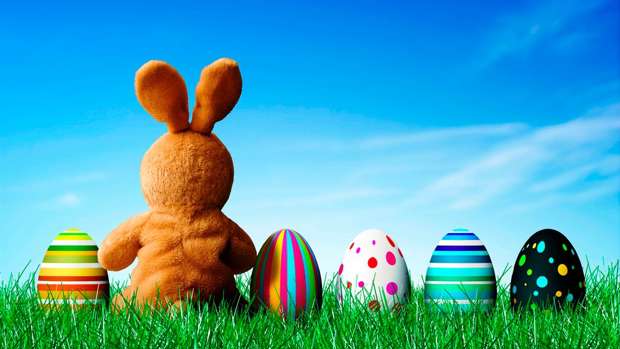 Three Aussie children were left empty-handed on Sunday morning after their mother left them a disappointed note from the 'Easter Bunny' instead of a haul of chocolate.
The letter, signed with love from the holiday character, was left at the end of a trail of flour, according to the Daily Mail.
Tracy Elizabeth shared a picture of the letter to a community page on Facebook and admitted she was "feeling like the cruellest mum on the planet".
Children Holly, Jake and Zack were informed they had made the Easter Bunny's "naughty list".
"I am not bringing you any Easter Eggs or gifts, because I have been watching carefully and you have been very naughty," the letter read.
"Fighting, arguing and not doing as you are told."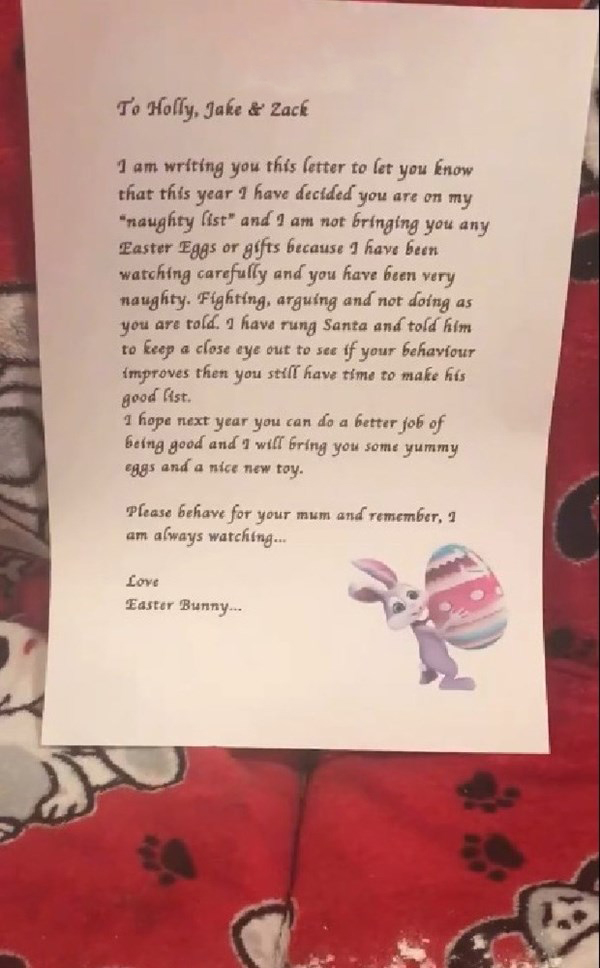 The children were hit with a double blow on Sunday morning as the letter also said the bunny had been in contact with Santa Claus and warned him about their behaviour. 
The children were shown a small light at the end of the tunnel when the bunny promised "yummy eggs and a nice new toy" if they did "a better job of being good".
Tracey received a mixed reaction from members of the Sunshine Coast Community Board, with some admonishing her for her "cruel" actions and others praising her.
She provided an update to the highly engaged commenters on Easter Monday, and claimed all three of her children were "well behaved all day minus a small hiccup at bath time". 
When the family sat down to talk about why the Easter Bunny didn't come, her eldest child, aged eight, said she wanted to write a letter in response to say she would be good for next year.
"[The children] weren't traumatised, and felt no different to any other year by the end," Ms Elizabeth wrote.
"Who knows if it made a difference, but as we walk through life we can only hope we all raise kids that respect us and society, no matter what decisions we make about parenting along the way."
This article was first published on Daily Mail and is republished here with permission.