Mum's simple idea gets her $250k in 2yrs
Publish Date

Sunday, 9 April 2017, 12:42PM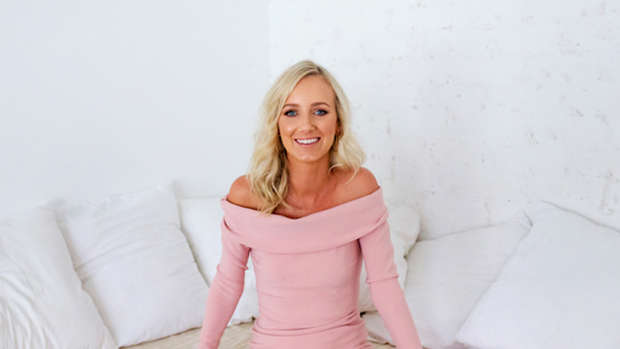 When Simone Taylor had her first baby, she knew something had to give.
She had a successful corporate career (she consulted for PricewaterhouseCoopers then worked for a top advertising agency in London before moving back home to Queensland), but after her child was born, she knew she wanted to start her own business so that she could have the flexibility to work part time - something that just wasn't possible for her in the corporate world.
Her business idea came to her where so many great brainwaves occur: in the shower.
"I've always needed to wear shower caps to prevent frizz from moisture in the shower and like most women I would wear the puffy bonnet shower cap because I didn't have time to wash and style everyday," she explains from her home in Ascot, Queensland.
"I was in the shower and my husband and I were laughing about how ugly and outdated shower caps are and how it's like every woman's embarrassing little secret to wear one.
"Then I had a brainwave ... why isn't there a more fashionable style to protect your hair in the shower that doesn't make you look like an old maid?"
So Taylor, 33, gave an everyday item - one that hasn't ever really been changed design-wise - a makeover. She decided to re-imagine the shower cap as a chic turban, and with that, her new brand Louvelle was born.
"We started in our basement, with me packing the orders while nursing a newborn and wrangling a toddler which was a challenge," she recalls. 
But the early stressful days paid off.
Within two months they broke even, and in just their second year they hit $250,000 revenue.
They started by attending local trade shows where they had huge interest from stockists.
"Sephora was launching in Australia and they wanted new, innovative products so our range is available in all their stores in Australia," she says.
This article was first published on nzherald.co.nz and is republished here with permission.