My Kitchen Rules New Zealand is back!
Publish Date

Sunday, 23 September 2018, 6:00AM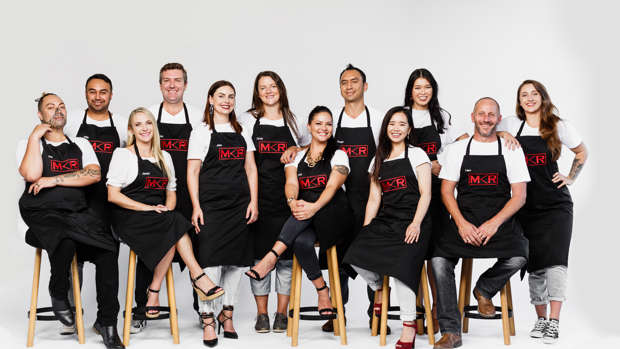 My Kitchen Rules New Zealand is back! The cooking show phenomenon returns to TVNZ 2 on Sunday 7 October, with celebrity chefs Pete Evans and Manu Feildel once again at the judging table.
TVNZ can now reveal the six new and dynamic teams that will be going head to head in the kitchen. Get ready for the funniest, the flirtiest and the greatest cooks the competition has ever seen.
Sindy, 35 & Roger, 42 – Tauranga
The lovebirds from Papamoa are keen to showcase their "AfroKiwi" cuisine, blending their heritage together through food. Super competitive and confident in their cooking abilities, their experience living and working together could give them the upper-hand in the kitchen.
May, 24 & Enna, 29 – Auckland
Cooking is in the blood for these energetic cousins. In Chinese culture, food and cooking is a way to bring family together. The girls are passionate about food which has led them to experiment and create Western - Asian fusion dishes, representing who Enna and May are: first generation Kiwi - Asians.
Liam, 46 & Eden, 21 – New Plymouth
The talented father and daughter duo love having a laugh and don't take themselves too seriously, but they are dead serious about winning My Kitchen Rules New Zealand. Their hunter gatherer cooking style sets them apart from the other teams, but will it be enough to win?
Pat, 31 & Wilz, 29 – Whakatane
Love and laughter are at the core of everything these cousins do together. Showcasing an innovative take on traditional Maori cuisine true to the East Coast and delivered at restaurant quality, the guys believe they have what it takes to come out on top in the competition.
Jacqui, 31 & Nic, 43 – Auckland
This married couple have a taste for the finer things in life. They love to dine at flash restaurants and travel to luxurious destinations, which inspires their culinary creations in the kitchen. Jacqui and Nic don't like to lose and will do everything they can to take out the competition.
Jess, 32 & Cindy, 36 - Dunedin
These foodie friends are not here to make friends, they are here to win. They both call it how they see it and are not afraid to tell it how it is. They have no doubt their food will make them winners, but in the pressure-cooker environment of the MKR NZ kitchen, how will they stack up against the competition?
The heat is on as the six new teams get ready to battle it out in TV's most hotly contested cooking competition for $100,000 prize money and the chance to be crowned My Kitchen Rules New Zealand champion!
Tune into My Kitchen Rules New Zealand every Sunday for high-pressure challenges, epic showdowns and delicious dishes when the fourth season premieres on Sunday 7 October, 7.30pm TVNZ 2 and on TVNZ OnDemand.