Netflix has just launched a collection of games on mobile - with five new games for you to play!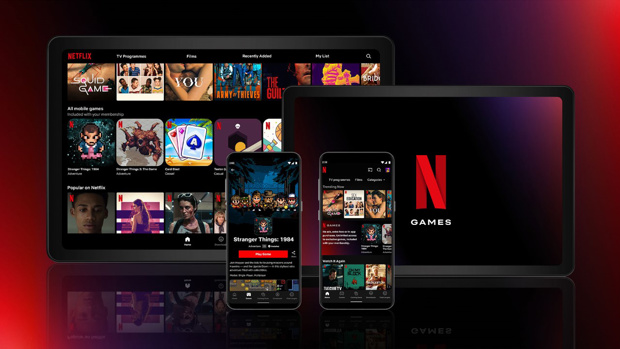 There's no denying Netflix love games ...
Whether it's physical games (Floor Is Lava), mind games (The Circle) or Squid Game.
And now, the streaming giant has just launched a collection of games available in its Android mobile app for users worldwide.
As of today, Netflix subscribers worldwide can play five mobile games:
Stranger Things: 1984 (BonusXP)
Stranger Things 3: The Game (BonusXP)
Shooting Hoops (Frosty Pop)
Card Blast (Amuzo & Rogue Games)
Teeter Up (Frosty Pop)
The Netflix games are available to download on the Google Play app store and on the Netflix app for all members on Android mobile and tablet devices.
The games are included as part of the overall subscription — with no extra fees, ads or in-app purchases.
AND! They're just getting started, so keep an eye out as they add games in the months ahead.