Netflix's new hilarious rom-com Christmas movie 'Holidate' is out today
Christmas day may still be a few months away, but Netflix has already got us in the holiday spirit with the festive film Holidate.
The adorable-looking rom-com - which is out today - follows two single holiday-hating strangers who make a pact to be each other's platonic plus-one for every holiday gathering and avoid being the single adults who get stuck at the kids' table.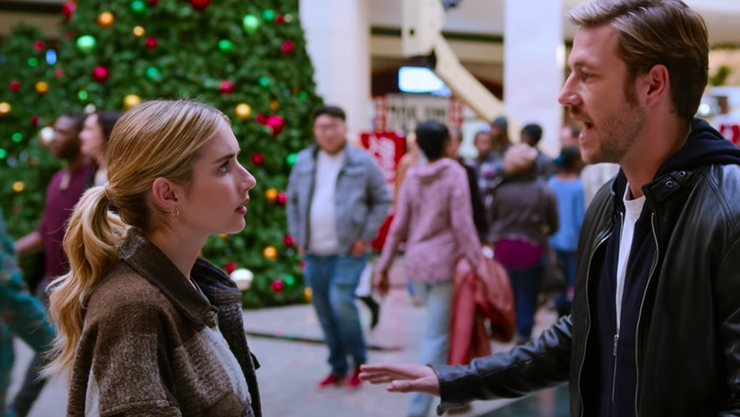 "With a mutual disdain for the holidays, and assuring themselves that they have no romantic interest in the other, they become each other's perfect plus-one which leads to some hilarious and provocative hijinks," Netflix describes the film.
Directed by John Whitesell - who has worked on films such as Deck The Halls - Holidate stars Emma Roberts and Australian actor Luke Bracey, as well as Kristin Chenoweth, Frances Fisher and King Bach.
It's already starting to look a lot like Christmas!
Holidate is set to stream on Netflix from today, October 28.