New McDonald's thick shake hack has gone viral and looks absolutely delicious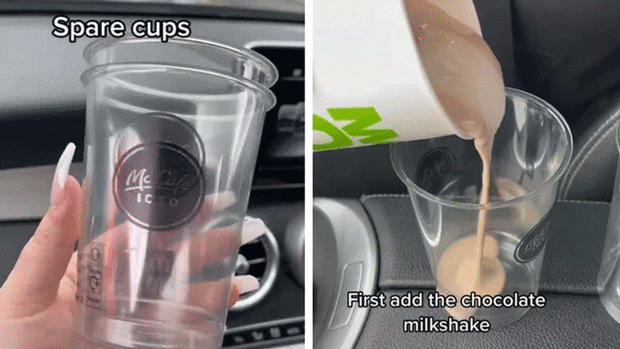 If you're a fan of Neopolitan ice cream get ready to have your mind blown.
You may remember the McDonald's coffee thick shake trick that was all the rage earlier this year.
Well, now there is a delicious new life hack trending on TikTok and we really want to try it.
That's right, people are cruising up to their local Maccas, ordering a vanilla, chocolate, and strawberry shake,  then mixing them together to create the tasty frozen Neopolitan treat!
And by the looks of it's really worth a try! Will you give it a go?
Listen to the 3pm Pick-Up podcast on iHeartRadio.