New study reveals list of most popular songs people listen to while having sex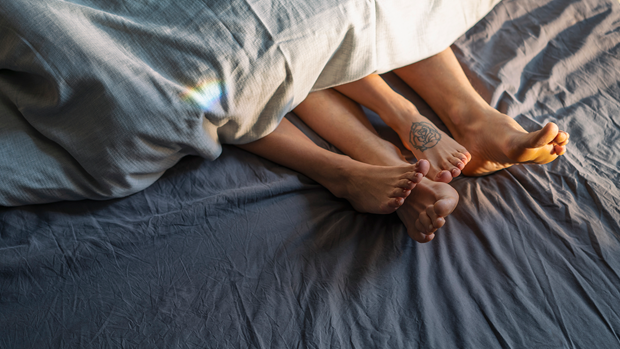 Warning: This article contains sexual themes
It turns out that there are a lot of people listening to the same music when it's time to get it on ...
More than 36,000 people a year search for "best sex songs" on streaming services, and it probably doesn't surprise you that there are some songs that people love to put on repeat.
A study involved analysing over 300,000 songs from playlists such as "date night", "getting it on", "sex playlist" and "Netflix and chill", but data shows that the most popular is a song called All The Time by Jeremih for couples getting down and dirty.  
However, it seems that The Weeknd has proved to be the most popular artist to listen to.
Four songs by The Weeknd ended up in the top 10 list, including Earned It, which you may recognise from the Fifty Shades of Grey soundtrack.
Ooh, la la!
Most Listened To Songs During Sex
All The Time – Jeremih
Often – The Weeknd
Earned It – The Weeknd
Birthday Sex – Jeremih
Neighbours Know My Name – Trey Songz
Don't – Bryson Tiller
Wicked Games – The Weeknd
Slow Motion – Trey Songz
Pony – Ginuwine
The Weeknd and Call Out My Name – The Weeknd