New trend sees people celebrating 'the snip' with these brilliant 'vasectomy cakes'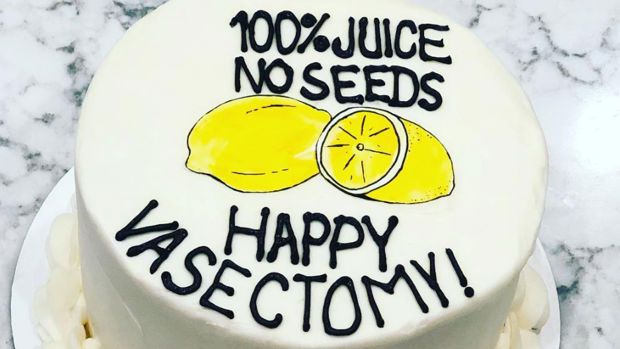 There is a hilarious new trend sweeping the world – and we absolutely love it.
People are now celebrating getting "the snip" with their very own vasectomy cakes!
And the bakers of these special cakes are getting very creative with them.
They come with some great one-liners in icing, featuring everything from "100% juice, no seeds" above a picture of a sliced lemon, to "no more baby in this gravy", "I just retired the swim team" and even "aww nuts".
Other cake-makers went as far to make V-day cakes a little rude, with one, in particular, creating a man's private parts in fondant with stitches through them.
Well, now you know what to get the man in your life after they go in for a vasectomy!