No one will adopt this sad pooch and no one understands why
Publish Date

Thursday, 22 June 2017, 3:43PM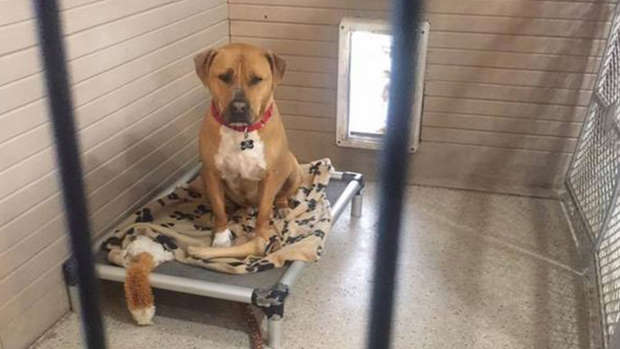 Could you imagine having a cold cage for a home for two years of your life and getting excited every time someone comes through the doors just to be dispointed time after time?
This is the sad reality for Bear, a sad dog that has been in a kennel ever since he was rescued at 7 months old.
Apparently when he first came in he was very emaciated, he recovered fully, but still no one wants the poor guy.
And according to Kelly LaBonty, the head of DAWG, they have been trying really hard to find Bear a family;
"We've taken him to hundreds of adoption events over the years, and he just gets overlooked every time.", and each time it just leaves Bear more depressed.
LaBonty said that Bear went viral after she took a picture of him sitting in his kennel; "It went viral because it was a very sad picture… He is depressed in the kennel, as most dogs get, especially after two years of being in a kennel… Mostly he just lays on his bed with his head down."
Poor guy. Someone want to ship him over?