Olympic gold medalist Shawn Johnson shares deep video about her miscarriage
Publish Date

Tuesday, 24 October 2017, 3:20PM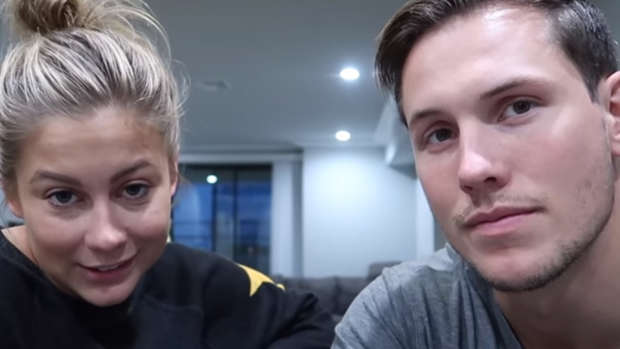 Although miscarriages can occur for roughly 10-25 percent of pregnancies, many people can feel like they're having to undergo the process alone. The heartbreak, fear and grief can be such an emotional and draining experience meaning so many women understandably process it in private.
It's important for people to know that they're not alone and that they can feel supported and comforted by the many couples who undergo the same emotional trauma.
Olympic balance beam gold medalist Shawn Johnson and her husband recently posted an honest video, sharing their emotional video journey of initially discovering the pregnancy to learning she had miscarried two days later. 
"Today's video is a little bit sensitive. It's not the happiest video. But, we feel like a lot of people go through this, so we wanted to share it," Shawn says in the video's introduction. 
 The video shows their joy and excitement over expecting their first child, despite being in different parts of the country. 
 Before the doctor reveals the heartbreaking news that Shawn miscarried in her sixth week of pregnancy. 
Despite the saddening news, the couple says that they're remaining strong and excited for the future. 
"It won't stop us. We'll start a family here soon."