Online cleaning guru reveals 'secret compartment' in washing machine – does yours have one?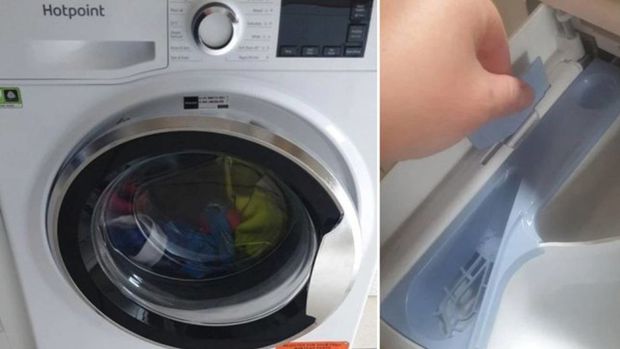 When's the last time you took a good look at your washing machine?
Apparently, it could be hiding a handy tool in a secret compartment that could help you make the most of your wash and reduce waste at the same time, according to Metro UK.
Staci Hunt, a member of a UK Facebook group Mrs Hinch Made Me Do It (Mrs Hinch is a British cleaning influencer), shared a photo of her washing machine drawer with a small slot in it.
Hunt shared that she'd found a small plastic device inside that slots in and out.
"Did anyone else know this, I have only found out that that's where it goes when you're not using it."
It turns out this is quite a common thing - it's used to measure out washing liquid or powder to make sure none of it is wasted.
Other members of the Facebook group checked their own machines to see if they had one.
"I found this out the other week and I couldn't believe it," one wrote.
"I just kept it in the liquid drawer for ages and always wondered why my washer wasn't working as it should! I found as soon as I moved it my washer now smells fresh!"
The manual for this particular washing machine even confirmed that the device is meant to help with detergent loss.
The company that made the machine says, "If powder detergent is used, place the partition into slot B" - slot B being the secret compartment.
But if using liquid detergent, it's recommended that the visible partition be used. This should control the amount of detergent you're using and keep everything running smoothly.
If only we didn't all forget to read the manual that comes with appliances.
This article was first published on the NZ Herald and is republished here with permission.