Original James Bond Sir Sean Connery has passed away at age 90, tributes flood in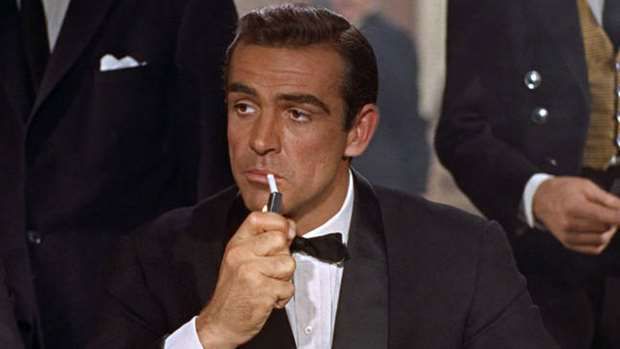 Sir Sean Connery died peacefully in his sleep as he wished.

The James Bond actor passed away this week aged 90 after a long illness and his widow Micheline has recalled how his final months had been plighted by his dementia diagnosis but he got his "final wish" of "slipping away without any fuss".

Speaking about his last few months, the painter said: "It was no life for him. He was not able to express himself latterly. At least he died in his sleep and it was just so peaceful. I was with him all the time and he just slipped away. It was what he wanted. He had dementia and it took its toll on him. He got his final wish to slip away without any fuss."
And Micheline - who was Sean's second wife, marrying him in 1975 - paid tribute to Sean, who she called "a model of a man".

She told the Mail on Sunday newspaper: "He was gorgeous and we had a wonderful life together. He was a model of a man. It is going to be very hard without him, I know that. But it could not last for ever and he went peacefully."
Connery's granddaughter Saskia Connery, 24, said "heaven has gained the most legendary angel" following his passing.

She wrote on her Instagram Story: "A surreal goodbye to my best friend, mentor and dear grandfather. Please respect my families privacy while we process this news. Thank you for all the wishes and we will get back to you all soon. Heaven has gained the most legendary angel today."

Since the news of his death broke, multiple tributes have poured in for Sean.
Fellow James Bond actor, Pierce Brosnan praised Sir Sean Connery as the "greatest James Bond".

Taking to social media, Brosnan praised Connery for casting "a long shadow of cinematic splendour" for all the other actors who have played the suave spy over the years.
Posting on Instagram, Brosnan wrote: "Sir Sean Connery, you were my greatest James Bond as a boy, and as a man who became James Bond himself. You cast a long shadow of cinematic splendour that will live on forever. You led the way for us all who followed in your iconic foot steps. Each man in his turn looked to you with reverence and admiration as we forged ahead with our own interpretations of the role.

"You were mighty in every way, as an actor and as a man, and will remain so till the end of time. You were loved by the world, and will be missed. God bless, rest now, be at peace."

Connery's first outing as British super-spy Bond was in 1962's Dr. No and in total he played author Ian Fleming's character a total of seven times with films such as Goldfinger and Diamonds Are Forever considered classics of the franchise to this day.

Brosnan, meanwhile, starred in four Bond movies between 1995 to 2002, including GoldenEye, Tomorrow Never Dies, The World Is Not Enough, and Die Another Day.

The 67-year-old actor was succeeded by Daniel Craig, who is the current star of the franchise, and who also paid tribute to Connery over the weekend.
In a statement shared by the official James Bond Twitter account, Craig said: "It is with such sadness that I heard of the passing of one of the true greats of cinema.

"Sir Sean Connery will be remembered as Bond and so much more. He defined an era and a style. The wit and charm he portrayed on screen could be measured in megawatts; he helped create the modern blockbuster.
"He will continue to influence actors and film-makers alike for years to come.

"My thoughts are with his family and loved ones.

"Wherever he is, I hope there is a golf course."
A statement released by James Bond producers Barbara Broccoli and Michael G. Wilson read: "We are devastated by the news of the passing of Sir Sean Connery. He was and shall always be remembered as the original James Bond whose indelible entrance into cinema history began when he announced those unforgettable words - 'The name's Bond… James Bond' - he revolutionised the world with his gritty and witty portrayal of the sexy and charismatic secret agent. He is undoubtedly largely responsible for the success of the film series and we shall be forever grateful to him."

Whilst a statement released by BAFTA added: "We are very sorry to hear of the death of British acting legend Sir Sean Connery. He was a BAFTA Fellow, a BAFTA Special Award recipient and won a Leading Actor BAFTA in 1988 for 'The Name Of The Rose.'"
Sean is survived by his 91-year-old wife Micheline Roquebrune and his son Jason Connery, 57.
- Bang! Showbiz