Parents outraged by giant 'IT: Chapter Two' poster which is 'terrifying' their young children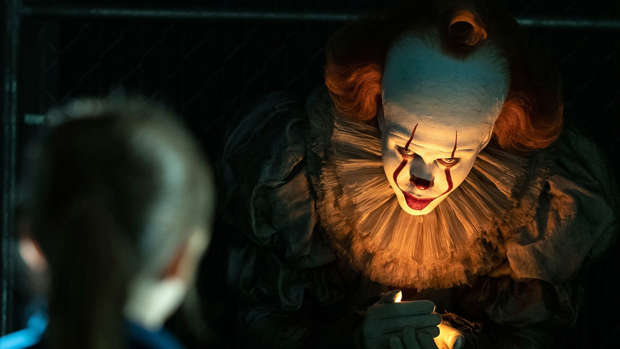 It seems you don't even have to see the new IT movie to be left completely terrified by Pennywise the Clown …
Aussie parents have voiced their complaint about a giant billboard in Brisbane has been leaving their young children traumatised.
The poster features a close-up of the evil clown's white face with blood dripping from his mouth.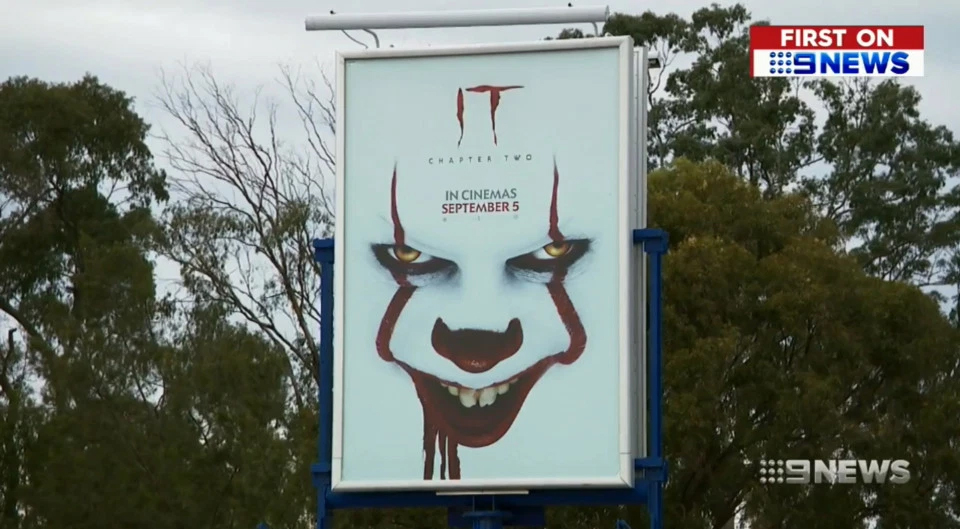 Photo / 9 News
Speaking with Nine News, one mum Kellie said about the poster: "It just totally freaks them out."
Her daughter, Piper added during the interview: "I get really scared because it's hard to go to bed when you have a scary picture in your mind.
"Before I go to bed, I have to check the whole room. And when I finally go to bed I will wake up after a nightmare."
Another mother, Jane noted that her own child had been left "terrified" by the poster.
And it's not just children feeling petrified by the billboard.
One person took to Twitter to reveal: "I was driving home at midnight last night and it was very dark and I veered a sharp corner and on that corner was a brightly illuminated billboard for the new IT movie and I almost crashed in fear, which is either the most-evil or clever marketing scheme in recent memory."
The horror movie – which is based on the novel by Stephen King - is rated R15+ in Australia and in New Zealand it is set at R16 for containing graphic violence, offensive language and cruelty.
The highly anticipated sequel stars actor Bill Skarsgård as the nightmare-inducing clown Pennywise, alongside Jessica Chastain, James McAvoy, Bill Hader and Kiwi actor Jay Ryan as grown-up members of 'The Losers Club' who return to their home town after 27 years after the events of IT: Chapter One.
IT: Chapter Two hits cinemas in New Zealand today.