Parent's share their genius solution for kid's drawing on the wall
Publish Date

Friday, 17 November 2017, 8:30AM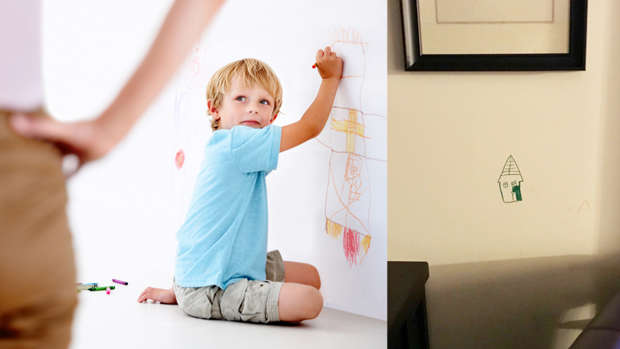 Getting kids not to ruin the walls by drawing all over them is a struggle for a lot of mums and dads.
But when these parents discovered their 6-year-old's 'work of art' on one of the white walls in their home, they decided to deal with it in a way that is beyond genius.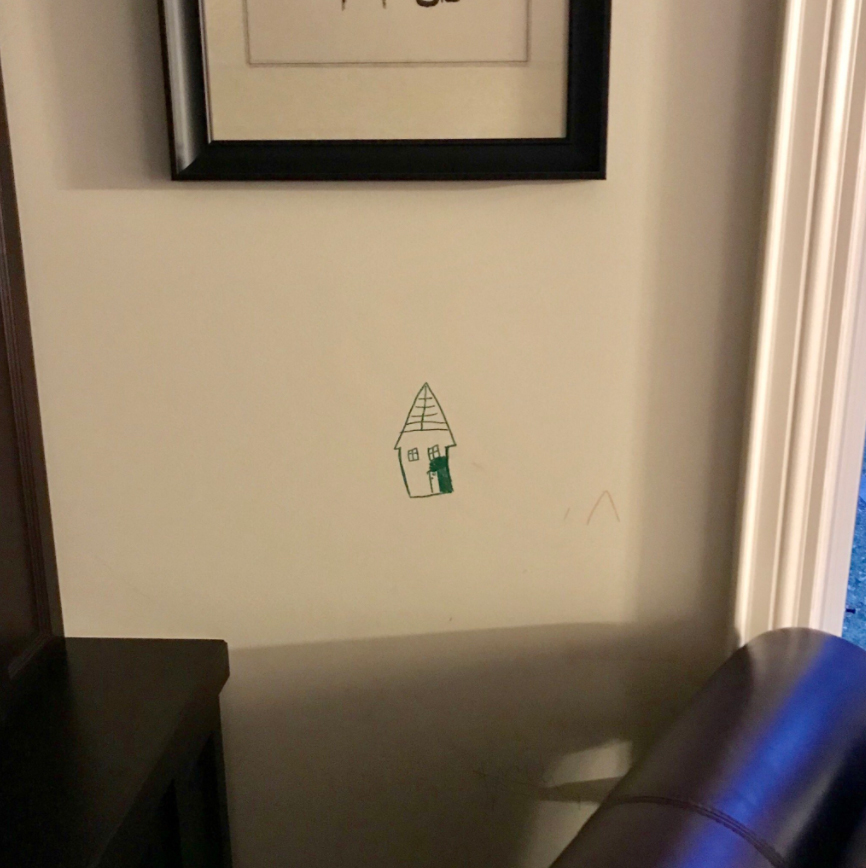 Rather than trying to scrub the artwork off the wall, Dr Eric Massicotte and his wife chose to embrace their creative child's 'masterpiece' - a house draw in dark green permanent marker - by framing it.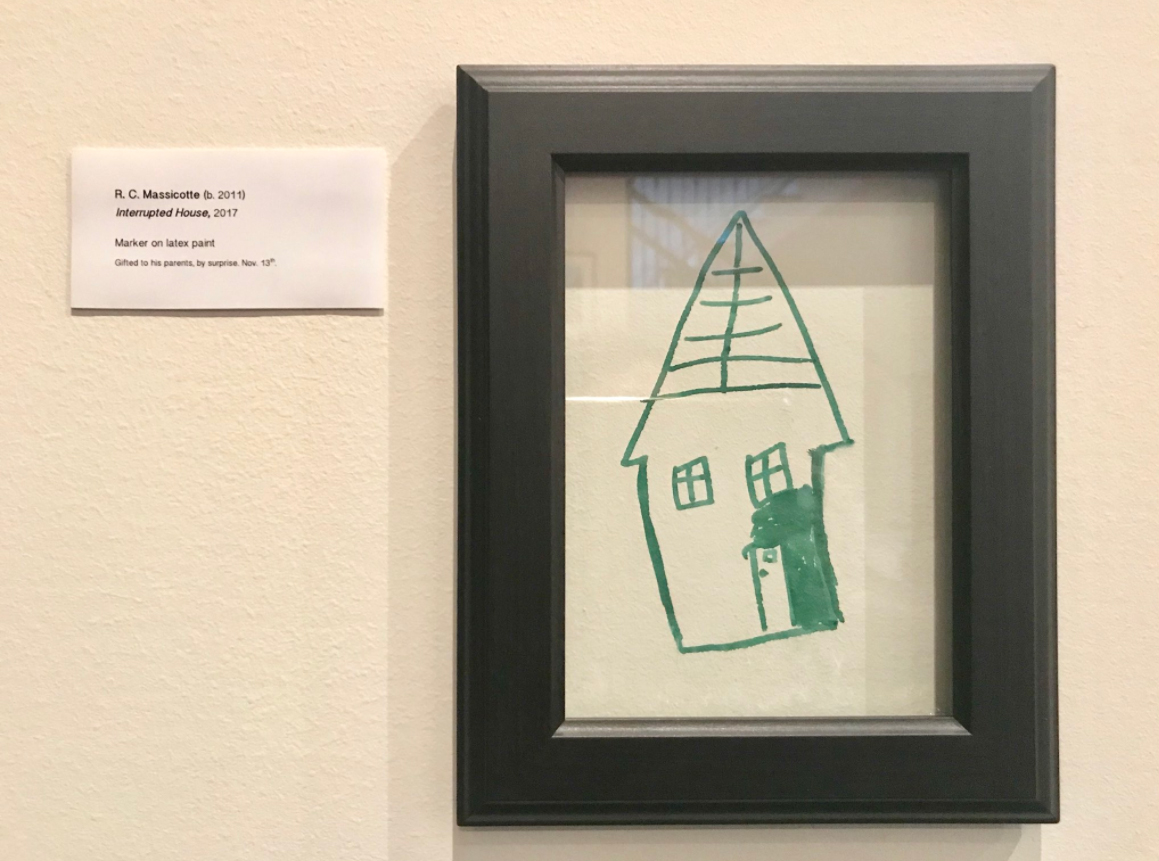 The hilarious solution was made even better by the artist's description they placed next to it as if their son's green house drawing was actually hanging in an art gallery.
The description read that the youngster's illustration - titled "Interrupted House" - was "gifted to his parents, by surprise". 
"Your kids are going to do things they shouldn't. It helps if you married someone with a sense of humour," Eric wrote on Twitter alongside photos of their inventive answer to the unexpected portrait.
Fans of the framed artwork praised the parents for their smart solution: