'Peanut butter and jelly' hair dye is the hottest new trend — and it actually looks pretty cool!
Publish Date

Monday, 27 November 2017, 12:07PM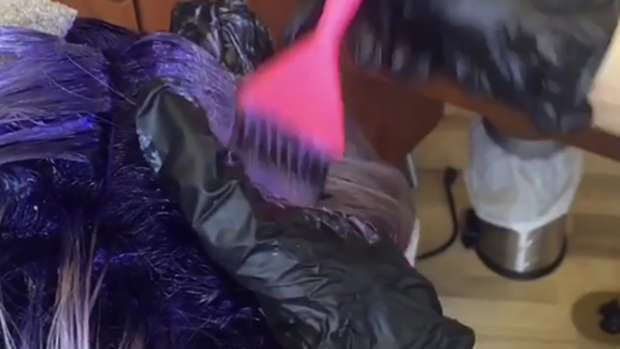 We thought we'd seen it all!
But apparently hair trends are taking a delicious turn.
Yep, peanut butter and jelly hair is the new look to hit Instagram.
With swirls of blonde, brown, and purple - it looks so good you could eat it!
Hairstylist Megan Schipani was inspired to provide a style for those who "want to keep it 'natural' but want something fun."
Pretty cool, right?
So say goodbye to balayage, and hello to peanut butter and jelly!