People everywhere are demanding this 'joke' Bean Bag Onesie be turned into a reality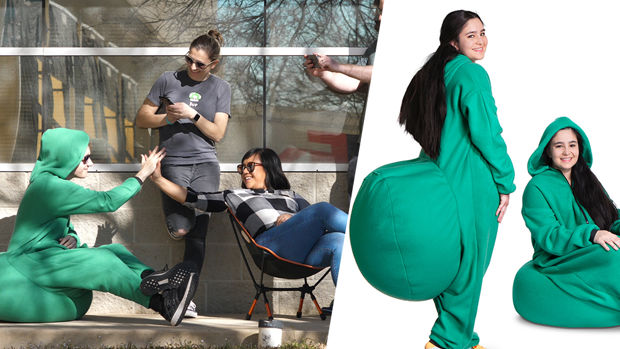 They started off as a joke, but now Bean Bag Onesies may someday become a reality.
Tech company ThinkGeek sent Twitter into a meltdown with their April fools joke earlier this month, but it seems people everywhere really do want a green hooded jumpsuit with a bean bag sewn into the behind, allowing people to sit comfortably absolutely everywhere.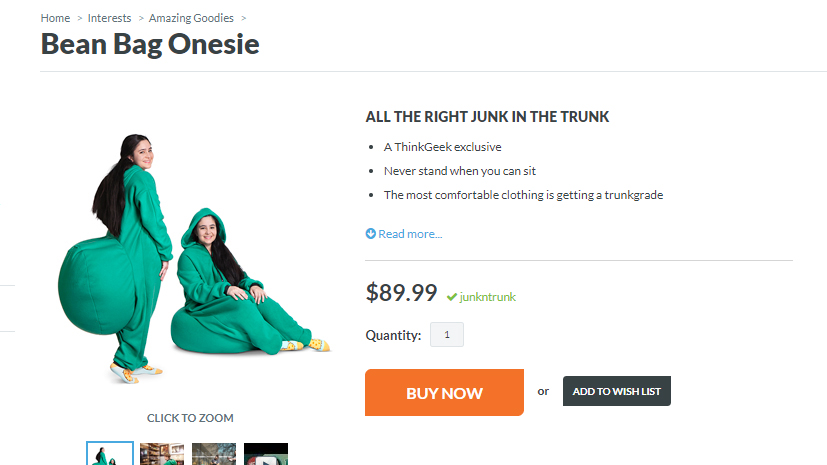 Photo / ThinkGeek
"I know it's a Jokes Day product, but as a onesie fan I'd like to try this thing (sic)," one person wrote on Twitter, while another added: "This exists? I needed one at least 5 years ago."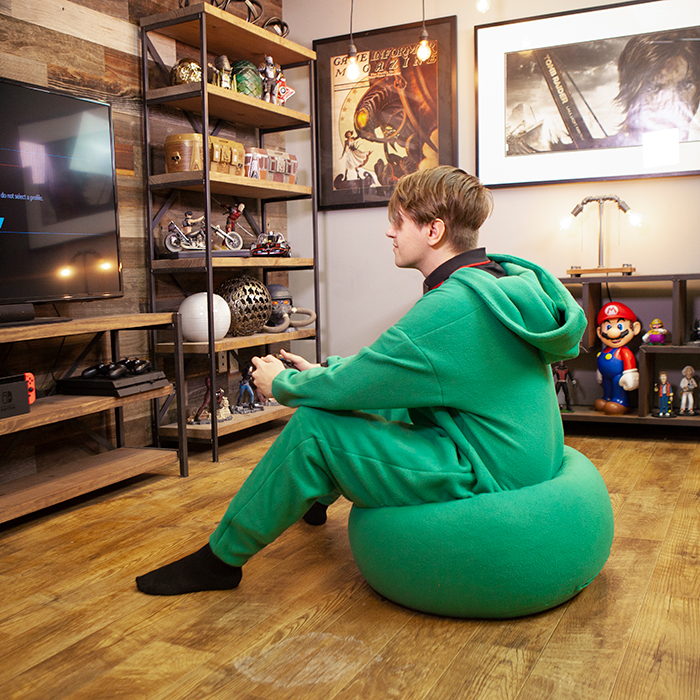 Photo / ThinkGeek
"I think I might need this," another potential buyer wrote on the social media site.
The group – which sells pop-culture products - even made a very convincing (and hilarious) ad to go along with their fake onesie.
Unfortunately, the website which is selling the fake product for $89.99 is still a prank, but perhaps if enough people ask for them, the Bean Bag Onesie will actually be available one of these days …
Fingers crossed!