Personalised boxes of Shapes exist and they may be the perfect Christmas gift!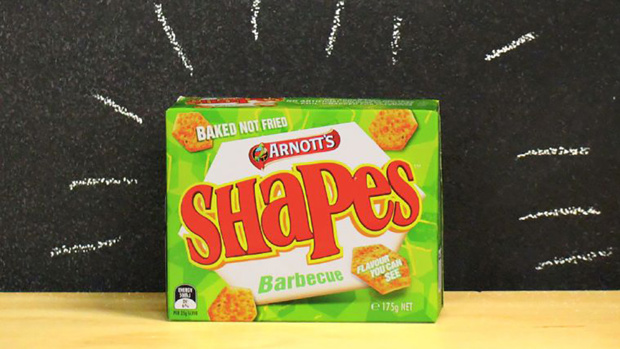 Want to get the perfect Christmas gift for the Shapes-lover in your life?
Well, it turns out Arnott's has teamed up with Typo to create personalised boxes of Shapes!

How cool is that?!
The classic Shapes logo will be replaced by the name of your choosing, which is the perfect way to make it extra clear that whoever's box it is won't be sharing the tasty treats inside.

Currently, the boxes can fit names with up to seven characters, printed onto classic flavours: Crimpy Chicken, Barbecue and Pizza. 
Unfortunately, this fun gift ides appears to only be available in Australia for now - however, we're got our fingers crossed that the personalised Shapes boxes will make their way to Typo soon.