Pickle flavoured ice cream is about to hit New Zealand and we are intrigued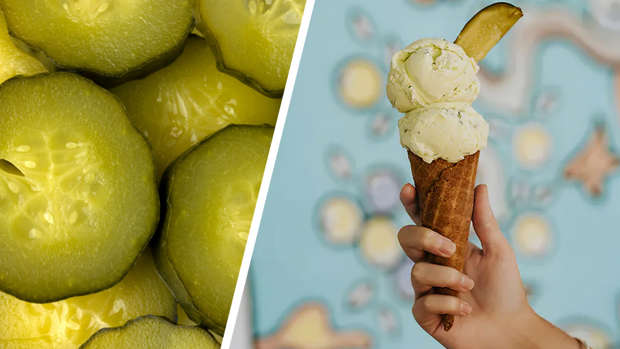 This may be one of the weirdest ice cream flavours we've heard of yet!
Kiwi ice cream makers, Duke Island have taken on the challenge of creating a limited edition McClure's Pickle Ice Cream to celebrate International Pickle Day!
That's right, pickle flavoured ice cream!
While we've never thought about combining ice-cream with pickles, we think the salt-sweet mix could be worth a try!
The new flavour is in collaboration with McClure's Pickles as part of their week-long celebrations of International Pickle Day.
Other food outlets across Auckland are also joining in the fun, including Burger Burger adding a pickle shake to their menu, as well as Best Ugly Bagel, Dr Rudi's, and Sweat Shop!
So, who's in for a tub of pickle ice cream?
Pickle Week runs November 11-17, all across Auckland.