Pink debuts new song with the help of her adorable 3-year-old son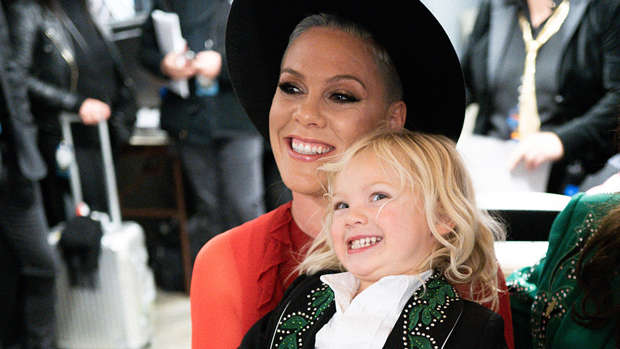 Pink has taken a break from music, but that hasn't stopped her from collaborating on new songs.
With the help of her adorable kids, Willow, nine, and Jameson, three, Pink debuted her latest ditty Hidden Nuggets.
In an adorable clip, the toddler helped the Walk Me Home hitmaker – who recently released a country duet with Keith Urban – sang a few lines of the song.
"So, Willow and I got two horses, and every morning we muck the stalls. And mama wrote a song since I'm a country singer now. I wrote a new ditty," Pink explained.
Then in a cappella, Pink sang the lyrics: "Hidden nuggets, hiding in the sand. While we ride to a distant land. Hidden nuggets."
Jameson then chimed in with the next lines, while Pink's husband Carey Hart, who was in the background of the video, looked completely unphased by his family's musical creation.
"How songs are made," Pink captioned the video on Instagram.
We're sure it's going to be a hit!