Pink performs powerful 'free concert' for her fans while in self-isolation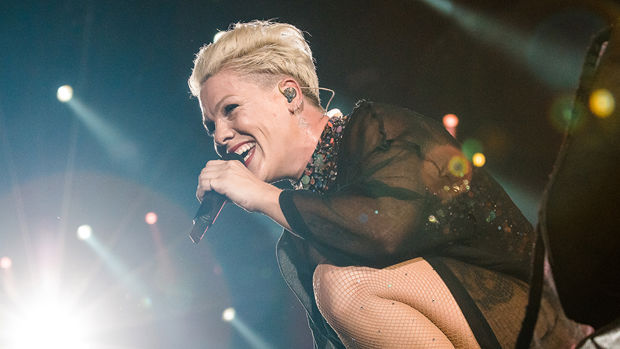 Joining millions of Americans who are self-isolating to help stop the spread of Covid-19, Pink is trying to make the best of the situation and has decided to learn how to play the piano.
Taking to social media, the songstress wowed fans with a powerhouse performance of Bob Dylan's classic ballad Make You Feel My Love while showing off her newly acquired piano skills.
And boy does she have some pipes on her!
"Free concert slash piano lessons from my heart to yours," she wrote alongside the video. "To make you feel my love rehearsals."
Before launching into the song, Pink can be heard saying: "Hey, I've decided to learn the piano once and for all. We'll see."
You might recognise the beautiful tune from other artists who've covered it, like Adele and Billy Joel.