Pink shares the hilarious results of cutting her own hair after drinking while in self-isolation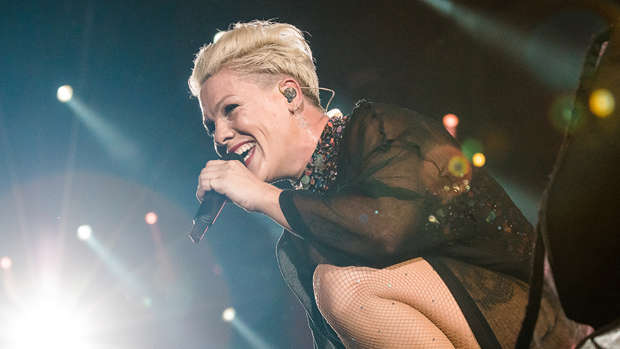 Pink and her family are - like millions across the world - self-isolating at home to stop the spread of Covid-19.
The Walk Me Home hitmaker, who has been sharing her lock-down experiences on Instagram, shared a rather hilarious new update.
It turns out Pink has been enjoying a tipple or two while in quarantine and revealed that after having a few she the "brilliant idea" to grab the hair clippers and give herself a new look.
"I don't know how much you guys have been drinking during this whole quarantine thing, but I've decided to make it a sport and I wanted to share something I did last night," she said in a video while walking around her house.
"When I drink, I get really really really brilliant ideas, and last night I got an idea: I can totally cut hair," she continued before showing off the strips of hair she had cut off, just above her ears.
"I think I'm looking pretty good," she said about the slightly uneven snip. "I might try to fix it tonight."
This video comes after the songstress wowed fans with a powerhouse performance of Bob Dylan's classic ballad Make You Feel My Love while showing off her newly acquired piano skills.
"Free concert slash piano lessons from my heart to yours," she wrote alongside the video. "To make you feel my love rehearsals."
Before launching into the song, Pink can be heard saying: "Hey, I've decided to learn the piano once and for all. We'll see."