Pink unveils sneak peek at brand new music collaboration and we love it!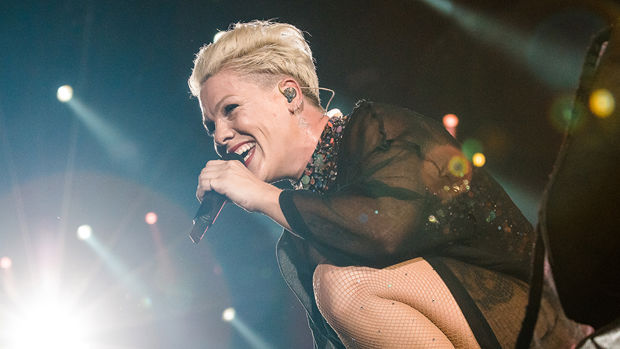 Pink has unveiled a sneak peek at her brand new song and we are loving it!
The So What singer teamed up with British singer Rag'n'Bone Man - who is best known for his hit song Human - for the brand new collaboration.
Pink took to Instagram to share a snippet of the new track, titled Anywhere Away From Here. Listen here:
When first announcing the exciting new song Pink shared on Instagram: "I finally kept a secret. I love you Rag'n'Bone Man and I can't wait for everyone to hear us together," Pink wrote alongside a black and white photo of the two of them.
Meanwhile, on his own Instagram account, Rag'n'Bone Man - whose real name is Rory Charles Graham - wrote: "Been keeping this one quiet for a while ... My next single Anywhere Away From Here is with the incredible Pink."
We can't wait to hear the song in full for ourselves!