Plant-based version of iconic Kiwi drink Milo hits New Zealand shelves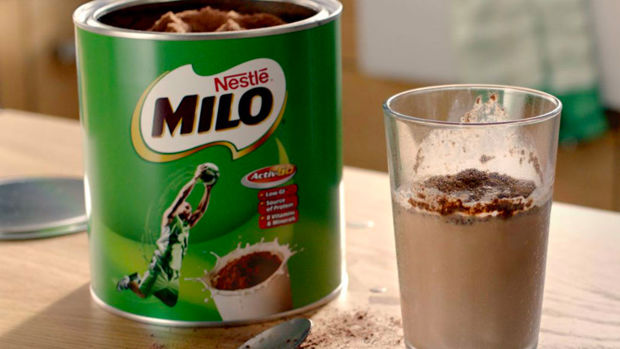 Milo lovers looking for a dairy-free alternative will be pleased to find a plant-based version of the popular drink on supermarket shelves.
The chocolate malt treat has broken into the vegan market, promising not to compromise on taste.
Nestle Head of Marketing New Zealand Fraser Shrimpton said it was time for more Kiwi Milo fans to be able to enjoy it.
"An increasing number of Kiwis are looking for plant-based options for a variety of reasons," Shrimpton said.
"We wanted to evolve the range to provide more options that fit the lives of Milo fans, while keeping the taste they know and love."
He said the new product uses the same basic ingredients as the original Milo recipe - barley, cocoa and malt, but that the milk powder has been replaced and plant-based ingredients from soy and oats added.
"We've also reduced the added sugar content."
The plant-based Milo hit shelves at Countdown and New World supermarkets nationwide on June 15.
It's the latest in a move in the growing trend for vegan options becoming available in supermarkets.
In October last year, Tip Top launched a gluten-free vegan boysenberry Trumpet. The ice cream base was made from coconut oil, with Nelson blueberries and dairy-free chocolate, while the waffle cone was made with chickpea flour and potato flour.
And late last year Burger King launched its meat-free Whopper burger, made without animal products.
But the fact that it's cooked on the same grill as the regular burger patties led to a backlash from vegan burger lovers.
It meant Burger King had to make a disclaimer on its website that read: "The Rebel Whopper is not vegetarian due to the plant-based patty being cooked on the same grill as beef patties."
And some are concerned about the same issue with vegan Milo, as the can warns it "may contain traces of milk".
"Label says may contain milk which is not vegan, sorry try again," one person wrote on Facebook.
A Nestle spokesperson told news.com.au that Milo plant-based does not contain any dairy-based ingredients.
"We disclose on the can that 'it may contain milk' as it is produced in the same factory as original Milo."
This article was first published on the NZ Herald and is republished here with permission.