PM reveals Auckland border decision, more details on new 'traffic light system', vaccine pass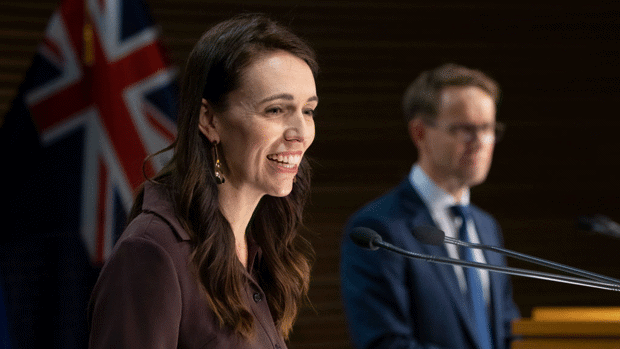 People will be able to travel to or from Auckland from December 15 if they have received both Covid-19 vaccines or have returned a negative test, Prime Minister Jacinda Ardern says.
There are 194 cases of Covid-19 in the community today and a further person has died with the virus. A man, in his 60s, died at North Shore Hospital. The Ministry said he was admitted to hospital on 4 November with Covid symptoms and subsequently tested positive. He died yesterday
There are new cases in Northland, Auckland, Waikato, Lakes/Taupo and Canterbury.
The months-long Auckland lockdown has been central to recent debates.
Ardern said we are in a new phase of the Covid response, saying Delta is here.
She said we could be an exception by how we manage the virus and reduce its spread.
The alert level system had served us well, she noted, with low numbers of cases, deaths along with other impacts
Eighty-two per cent of Kiwis are fully vaccinated, compared to just 23 per cent three months ago
It's expected to be at 90 per cent double dosed in the coming weeks
Killer Beez linked to new Covid-19 cases
Two of Masterton's Covid-19 cases are linked to a gathering of the Killer Beez which occurred in early November.
The Herald understands one of the cases is the daughter of a senior member of the gang.
A number of gang members travelled from around Aotearoa – including the South Island - to the gathering held in the region between 5 and 7 November.
Wairarapa Area Commander Inspector Scott Miller said it was attended by members from throughout Wairarapa, as well as other areas of the lower North Island and upper South Island.
Miller says police were "overall satisfied" with the behaviour of attendees, but remained highly visible in the area.
"There were no significant incidents of note and no arrest made."
A social media post claims the two cases visited Woodville, and also attended a tangi in Martinborough last week.
Both cases are isolating in Masterton, according to the Ministry of Health.
Vaccine passport website overwhelmed as people rush to it
Earlier today people wanting to download their vaccine passports on the My Covid Record website - which is now live - faced a bumpy start this morning, however, when the site seemingly buckled under the pressure.
People trying to access the service were told "too many requests" at around 7.15am.
Hipkins told Newstalk ZB's Mike Hosking that once the country moves into the traffic light framework people will need to prove that they have it, either show it and print it out, he said.
The website was working this morning and can produce about 200 vaccine certificates per second.
"All the feedback I've had is that it's working but there may be periods where there's a little delay."
More than a million people had downloaded their records since the website had been operational. The next step to get your certificate should be a "very seamless one".
He thought most people would find it straightforward and they had about 2000 people road test it - many with different levels of digital literacy, he said.
Senior citizens also have the option of making a call to get their certificate instead of having to download or print it out, he said.
On people who had been vaccinated overseas, he told TVNZ's Breakfast that that part of the vaccine passport system would take longer as it was a manual process.
For more information visitcovid19.govt.nz.
This article was first published on the NZ Herald and is republished here with permission.