Police suspect medical emergency caused 'Full House' star Bob Saget's death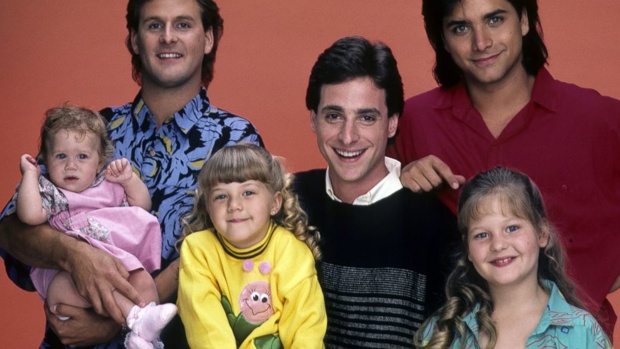 Full House star Bob Saget may have died from a sudden medical emergency such as a heart attack or stroke, authorities believe.
Saget was found dead on a hotel bed by Ritz-Carlton Orlando hotel security staff in Florida two days ago.
According to TMZ, the comedian was found lying face-up on the bed, with his left arm across his chest, and his right arm lying beside him.
Saget was pronounced dead at the scene and authorities now believe that the cause of his death could be a heart attack.
Police inquiries have already ruled out foul play.
The Sheriff's Department and the fire department had first responded to the hotel at around 4pm local time on Sunday.
Investigators say that it showed no indication of a disturbance or issue in the night.

Saget, who had performed a show in Jacksonville the night before, reportedly got into his hotel room at 2.17am.
Police are also said to be investigating reports that Saget may have been battling coronavirus in the lead up to his death.
After a preliminary autopsy took place on Monday, the medical examiner's office said that further studies and investigations into his death "may take up to 10-12 weeks to complete."
They added that "a follow-up press statement will be released" when the report has been finalised.
Meanwhile, the child stars of Full House, Mary-Kate Olsen, and Ashley Olsen, are among those to pay tribute to Saget, saying they were "deeply saddened" by the death of their on-screen father.
"Bob was the most loving, compassionate, and generous man. We are deeply saddened that he is no longer with us but know that he will continue to be by our side to guide us as gracefully as he always has," Mary-Kate and Ashley said in a statement.
"We are thinking of his daughters, wife, and family and are sending our condolences."
The Olsen twins shared the role of Michelle Tanner, the youngest TV daughter of Bob Saget's character Danny Tanner. They starred alongside Saget from 1987 to 1995.

Bob's Full House co-star John Stamos, 58, has posted a statement on social media on behalf of his castmates, who also include twins Mary-Kate and Ashley Olsen and Candace Cameron.
The message reads: "Thirty-five years ago, we came together as a TV family, but we became a real family. And now grieve as a family.
"Bob made us laugh until we cried. Now our tears flow in sadness, but also with gratitude for all the beautiful moments of our sweet, kind, hilarious, cherished Bob. He was a brother to us guys, a father to us girls and a friend to all of us."
The statement concluded: "Bob, we love you dearly. We ask in Bob's honour, hug the people you love. No one gave better hugs than Bob."
The message is signed off from  'John, Dave, Candace, Jodie, Lori, Andrea, Scott, Jeff, Ashley and Mary-Kate.'
Lori Loughlin - who starred in the comedy series that ran from 1987 to 1995 - released an additional statement paying tribute to the star.
The 57-year-old actress said: "Words cannot begin to express how devastated I am. Bob was more than my friend, he was my family.
"I will miss his kind heart and quick wit. Thank you for a lifetime of wonderful memories and laughter. I love you Bobby."
Other figures in the world of entertainment paid tribute to Bob following his tragic passing, with comedian Pete Davidson describing him as "one of the nicest men on the planet".
This article was first published by the NZ Herald and is republished here with permission.