Prada shocks shoppers with single 'paper clip' worth $247
Publish Date

Tuesday, 27 June 2017, 12:46PM
There have been several strange fashion items to come out recently - but this latest addition takes ridiculous to a whole new level.
Italian design house Prada has been mercilessly mocked by Twitter users for selling a 'paper clip' for $180 (NZ$247).
According to the Daily Mail, the polished sterling silver money clip is currently on sale in Barney's New York marketed as a Paperclip-Shaped Money Clip.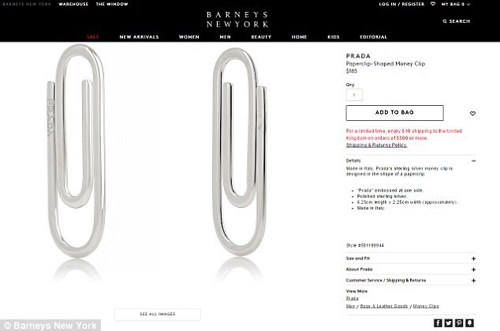 At just 6cm in length and with the only design features being a small 'Prada' logo embossed on the side, shoppers have found it hard to justify the price.
Many took to Twitter to share their outrage over the high cost with many failing to grasp why it cost any more than a regular paperclip.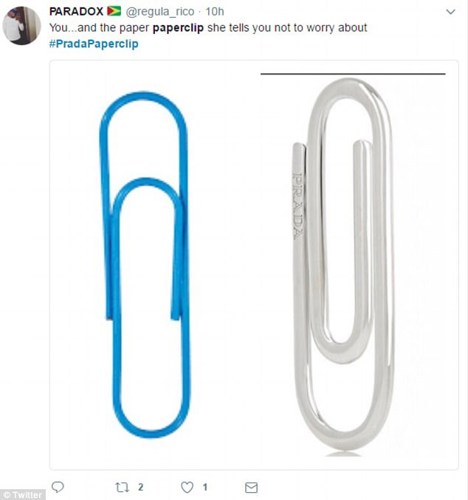 Several users did admit that they would like to be in a position where they could spend $180 on a paper clip.





Meanwhile, other Twitter users expressed concerns for anyone who was willing to splash the cash on the product.

The paper clip is the latest designer item to receive a dressing down on Twitter with Balenciaga receiving much criticism for recent accessories. 
The Balenciaga Shopping Bag, a simple white calfskin bag with black handles emblazoned with the fashion house's name, is retailing for an extortionate £870.
And while that seems a laughable amount for the average shopper, it seems that it's coveted among fashion fans - because it's already sold out. 
This article was first published on Daily Mail and is republished here with permission.