Prank drives pregnant woman out of job
Publish Date

Sunday, 17 September 2017, 6:45AM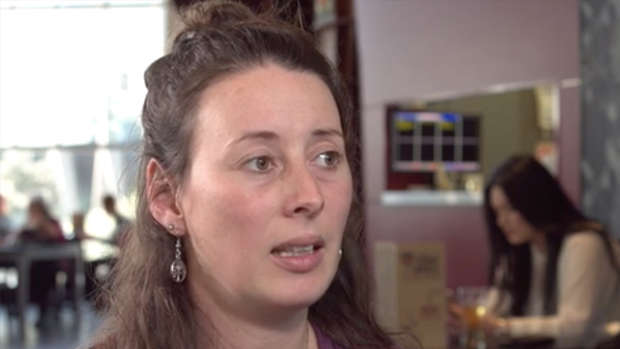 A pregnant woman working at a Queenstown ski field found a colleague had left a condom filled with mayonnaise and a crude note on her desk during a staff morale boosting event.
Chilean national Nicole Porter, 30, started working at Coronet Peak ski field as head custodian for NZ Ski on May 29.
Two months later she was taking part in an event dubbed "woo week" where staff were encouraged to boost each other's morale using notes and gifts.
At first Porter found post-it notes telling her "I love watching you work".
But on July 26, she returned to her work space to find a handwritten note on pink paper that said: "Nicole, this is all for you baby xxx". Beside it sat the condom which had been left to look as if it had been used. It was filled with mayonnaise.
NZ Ski confirmed to the Herald on Sunday that it had followed a "robust process" after the complaint and had taken "best practice disciplinarian action". The company also said it had a "stringent anti-harassment and anti-bullying policy".
An event poster from NZ Ski encouraged staff to "Let those romantic and creative juices flow, to show your affections and/or appreciation for your woo'ee.
"Whether you're single, married, defacto or other, woo week is fun for everyone.
"You are assigned at random one person to woo in secret from 23-29th July," the poster read.
Head of NZ Ski's administration department Christine Law posted on Facebook: "All in good fun, but please remember to be smart with your wooing method, let's not ruin it for everyone. It's time to be creative, and to make everyone feel loved!"
In New Zealand on a work visa, Porter said she was left feeling disgusted, scared and humiliated after the incident.
"I didn't have to tolerate that and being pregnant as well - people had already seen the condom before me and were gossiping about it before I knew.
"It was like being in high school and being humiliated in public," said Porter.
She alleges the incident constitutes sexual harassment and laid a complaint with police. They investigated and gave a man a verbal warning.
NZ Ski also carried out an investigation led by human relations manager Kate Batkin.
Batkin sent Porter a letter saying the company had completed its investigation and that "appropriate action" had been taken.
"Although privacy considerations limit our ability to share confidential information with you about other employees, I can tell you that appropriate action has been taken to ensure such conduct does not repeat itself."
After the incident, Porter claims she told management she no longer wanted to work alongside the man and said she asked if she could be transferred to the Remarkables where her partner was working.
NZ Ski said that wasn't possible and that she needed to confirm in writing if she would continue her role as head custodian or resign, she claims.
Porter claimed she felt cornered and resigned on July 29, and said she later struggled to get work as a pregnant woman.
NZ Ski chief executive Paul Anderson said the company had a "stringent anti-harassment and anti-bullying policy" that staff were taken through during training.
In relation to the incident involving Porter, he said: "In any employment dispute, NZ Ski follows a robust process, which is confidential in order to protect the employee. For this reason, we cannot talk about the particulars of this matter.
"What we can say is that we have mediated with those concerned, and taken best practice disciplinarian action."
Porter and her Chilean partner Matias Alvial arrived in New Zealand in February 2016, when she took up a business diploma at Massey University in Auckland.
The pair, who are both passionate about skiing and the mountains, decided to travel around New Zealand for three months after her study and settle in Queenstown during the ski season.
"I came to New Zealand because I thought I was going to stay here, I never thought I was going to go back to Chile."
She found out she was pregnant soon after starting work at the ski field.
Porter claims she felt cornered into leaving New Zealand after the incident.
With no income and no money to cover rent and expenses and unable to afford life in New Zealand on a single wage, the couple are returning to Santiago. They flew out of Auckland on Friday.
"I feel like I want to leave and I don't think I will come back because of this, it's made me feel like it's a culture that doesn't protect women, it's a culture that takes this as a joke."
Porter is being represented by Queenstown-based employment relations consultant David Buckingham.
Buckingham declined to comment on the specifics of the case but said employees had a right to feel safe at work regardless of their visa status.
"Migrants are often fearful about speaking out due to the fear of impact on their immigration status. Migrants have the same work rights as New Zealanders."
The matter has been lodged with the Employment Relations Authority.
This article was first published on nzherald.co.nz and is reproduced here with permission.