Pregnant Bindi Irwin reveals how her dad Steve inspired her baby's name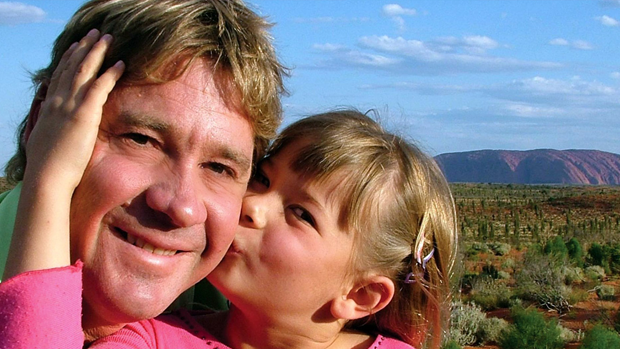 Mum-to-be Bindi Irwin has opened up about how her dad Steve has influenced the nickname of her unborn baby.
Bindi, who is currently in her third trimester of pregnancy has revealed that she has given her baby bump the nickname of 'Baby Wildlife Warrior' which is a name Steve came up with. 
"My dad was the first person to create the term 'Wildlife Warrior,'" the 22-year-old explained in an interview with The Bump. 
"Being a 'Wildlife Warrior' means to stand up and speak for those who cannot speak for themselves. We've been referring to our daughter as our 'Baby Wildlife Warrior.'"
"I know in my heart that she will forge her own path to make our planet a better place through her connections with the gorgeous animals that we protect here at Australia Zoo and the conservation work we do with animal species around the globe," Irwin continued.
Although Steve won't get the chance to meet his grandchild, Bindi promises that the baby will certainly know her grandfather. 
"My dad would have been the best grandfather," she said.
"I always joke that if he was still here we'd never see our baby because he'd take her on all kinds of adventures!
I want to make sure our baby girl gets to know my dad and thankfully we have many documentaries and photos we can share with her.
I think she'll love getting to watch footage of Dad working with all kinds of animals and learning about his legacy."