Pregnant Bindi Irwin reveals sweet sneak peek at her baby's adorable nursery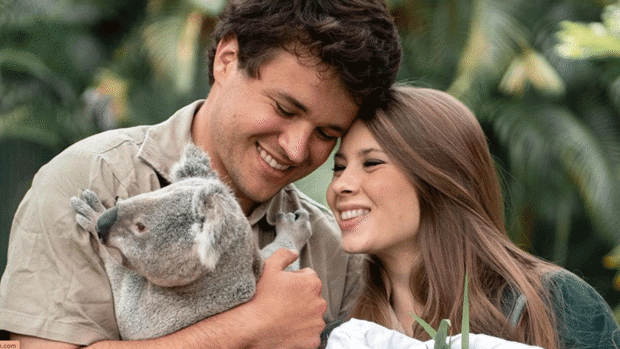 Bindi Irwin has shown off the adorable nursery room she has set up for her baby girl.
The 22-year-old conservationist is expecting her first child with husband Chandler Powell and took to Instagram to unveil the room, which has been decorated with cute animals and flowers.
"Sharing our deepest gratitude to YOU reading this message as we get ready for our daughter to arrive," Bindi wrote alongside the snap. "The support we have received from your kind comments, Chandler's family in Florida, mine in Oregon, friends across the globe, our amazing Australia Zoo family - it means the world to us.
"Baby Wildlife Warrior is already so loved and we are eternally grateful. With all my heart, thank you."
Recently the mother-to-be revealed that she is now in her third trimester, recreating an old family photo of her parents Steve and Terri Irwin.
Meanwhile, the Irwins appeared on The Kelly Clarkson show where Robert Irwin was asked how he felt about walking his older sister down the aisle on her wedding day last year.
The 16-year-old said he felt honoured to be the one to walk Bindi down the aisle and shared how he wished his late father could have been there on her big day.