Pregnant 'High School Musical' star Ashley Tisdale shares nude photo showing off baby bump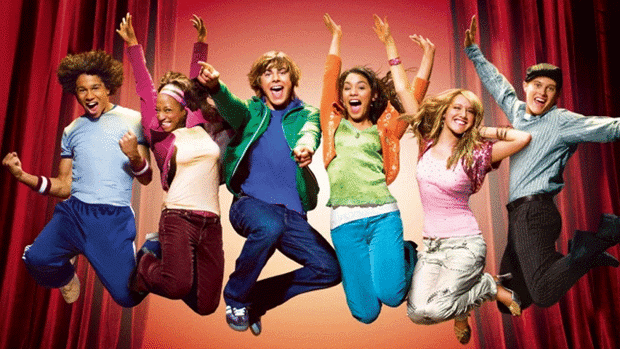 Ashley Tisdale has shown off her baby bump in a nude selfie, and honestly, she looks stunning.

The 35-year-old actress is currently expecting her first child with her husband Christopher French and took to Instagram to share a snap of her pregnant belly while completely naked.
"So much of the time we give our love to others. Let's start loving ourselves and our bodies in every shape and form," she wrote alongside the photo.
"Our bodies do a lot for us every day and we neglect to acknowledge that. Thank your body and say I love you."
In October last year, Ashley revealed her impending arrival will be a baby girl.

In an Instagram post that showed herself and Christopher cutting open a white cake which was filled with pink candy, Ashley wrote: "This year has obviously been hard. For so many. Ups and downs, and an emotional roller coaster. I think this day was by far my favorite day EVER! I cried I was so happy. Ps for all you people going above and beyond for gender reveal parties. A cake with the color inside is JUST as rewarding as fireworks but SAFER! #SheSoFrench (sic)"
The High School Musical star first announced she was having a baby in September, when she and her spouse shared photos from a pregnancy shoot, leaving the captions blank as the pictures - which showed Ashley cradling her baby bump - definitely did the talking.

Ashley tied the knot with Christopher in 2014, and last year, she said the couple wasn't in any rush to start a family.
She said at the time: "Whether you're traveling or you have work or education or you're married and not ready to have a kid yet, there are options out there. For me, it's like, it's OK to not want to start a family right away. People are always asking me about that, but it's just not the right time. And I have options out there."
Ahead of her pregnancy, the Suite Life of Zack and Cody alum had admitted she'd had a "crazy" time balancing everything on her plate as a married woman.
She explained: "I think that pretty much every night we hang out, and pretty much on the weekends we're like, 'OK, let's do a specific night where we'll do a date.' We both know what our priorities are. We both know that we're always each other's No. 1. So I think that's really how you balance your relationship with work."
- Additional reporting by Bang! Showbiz